Please Ask Me About My Plants Pin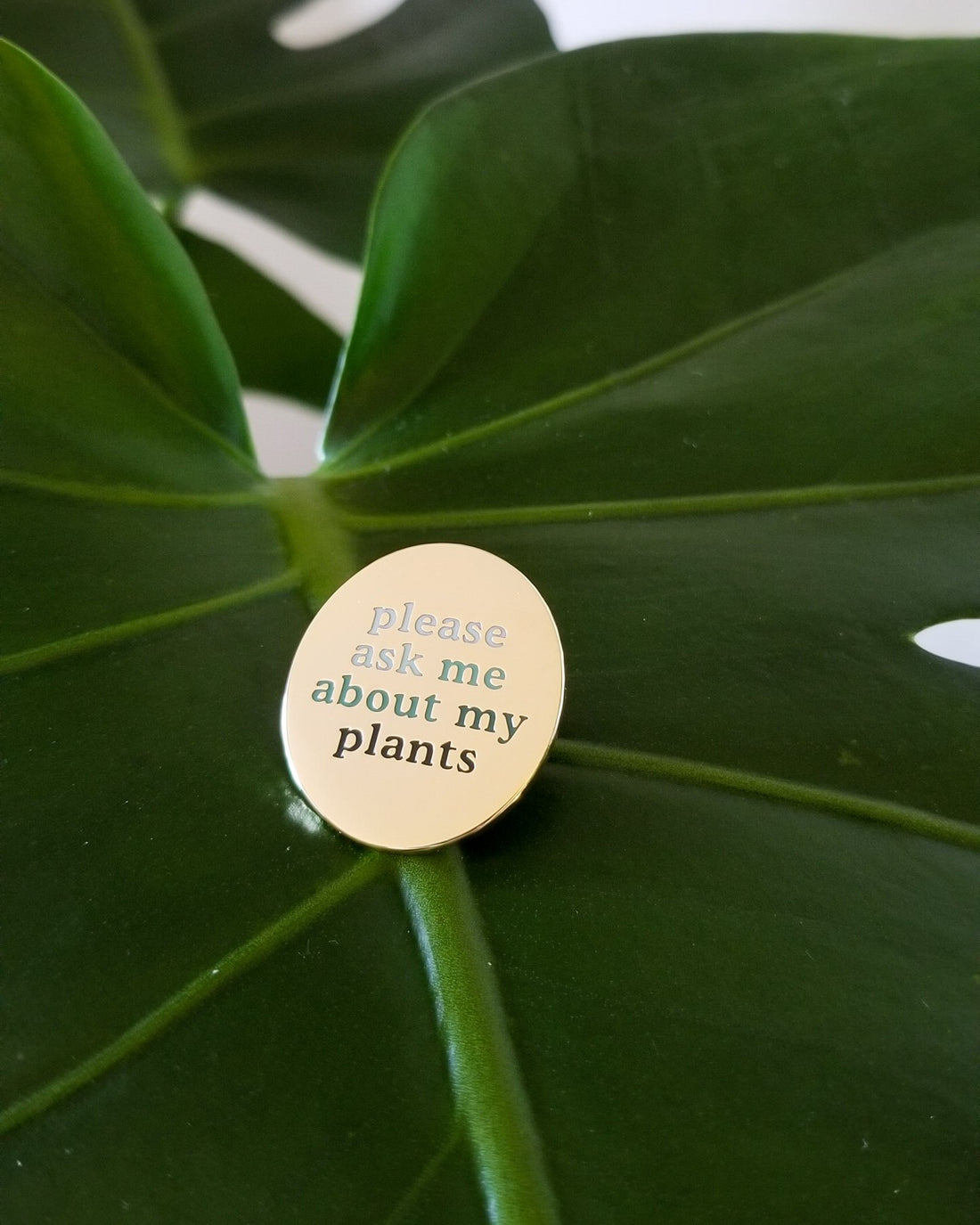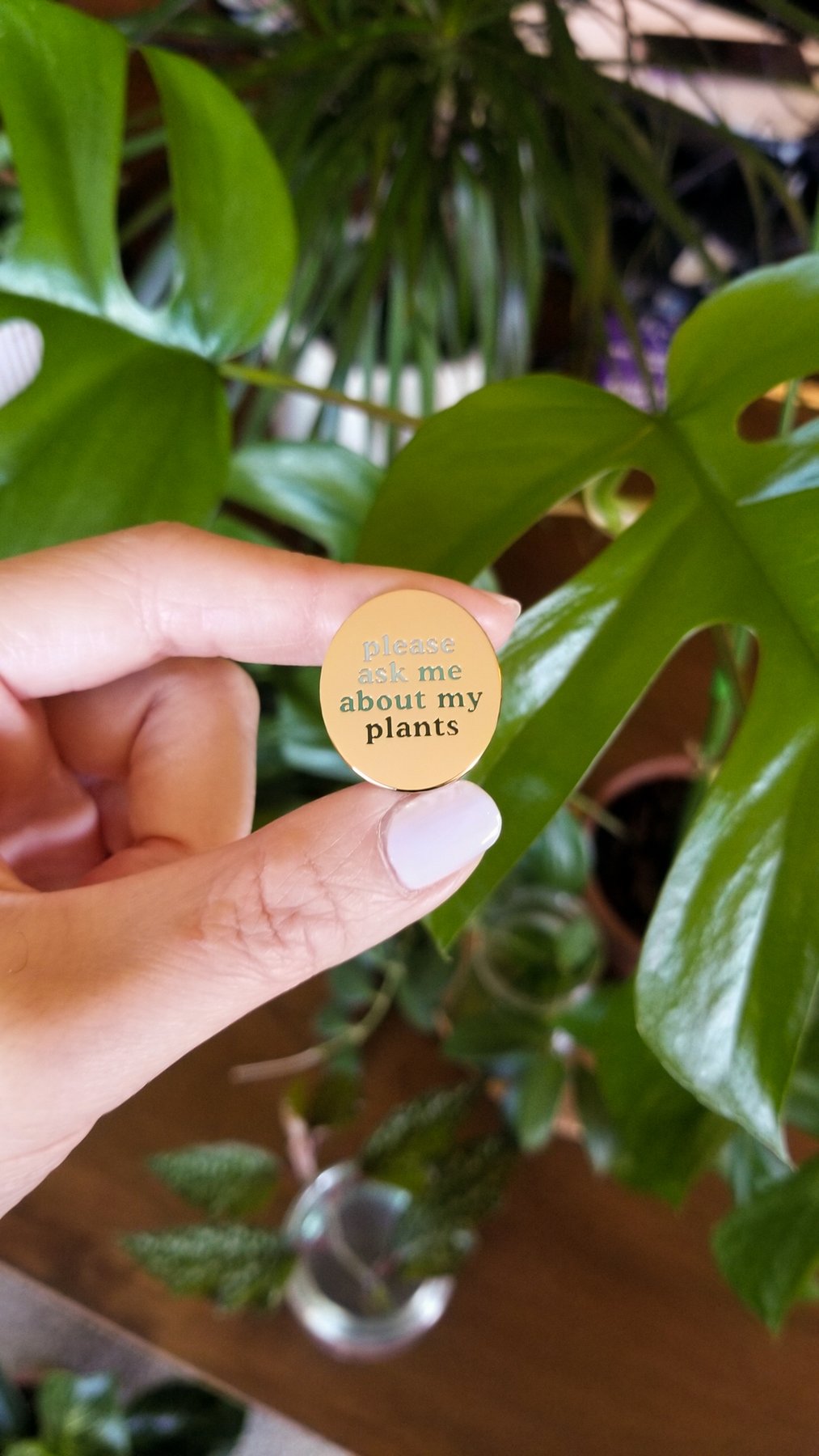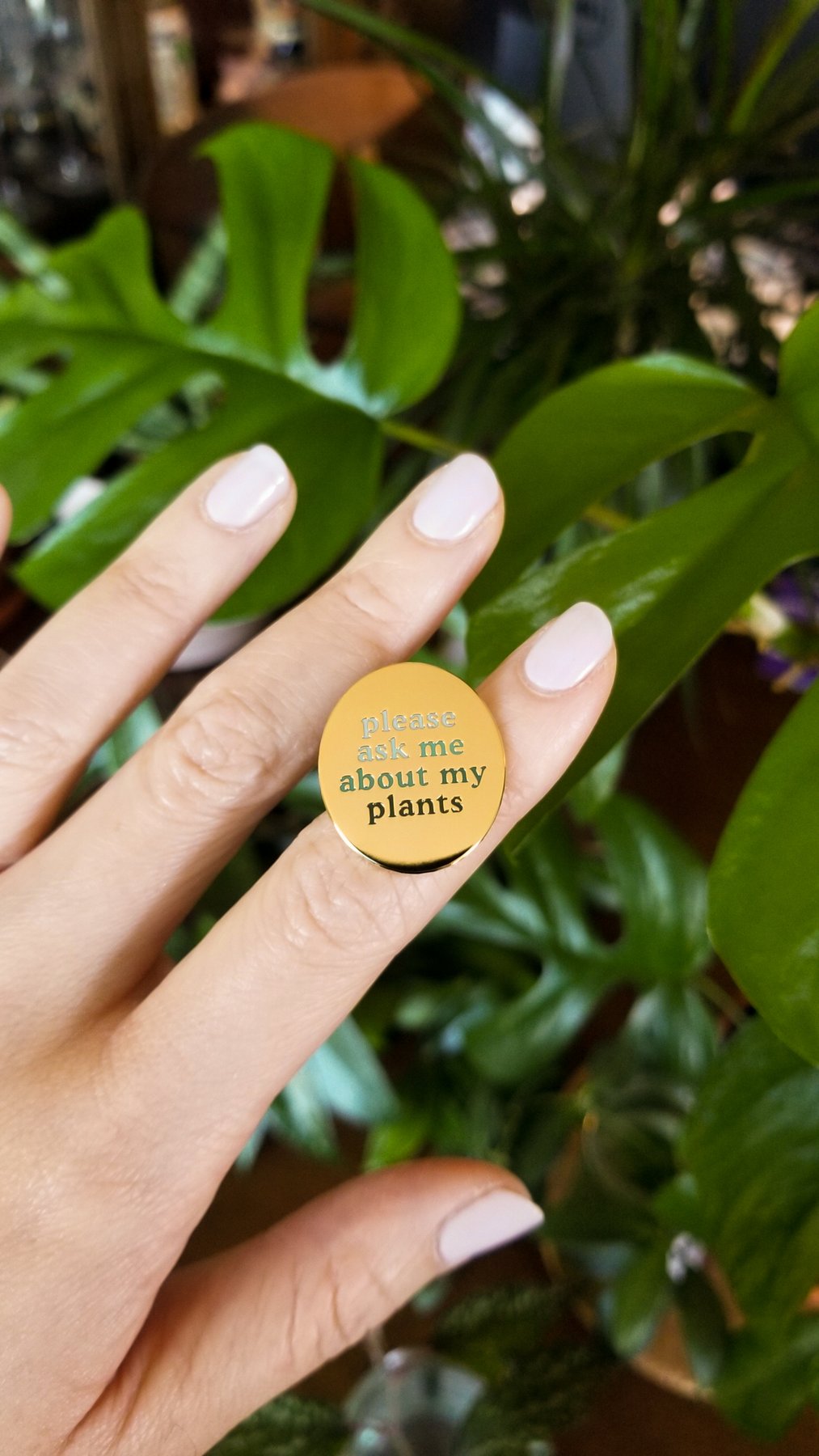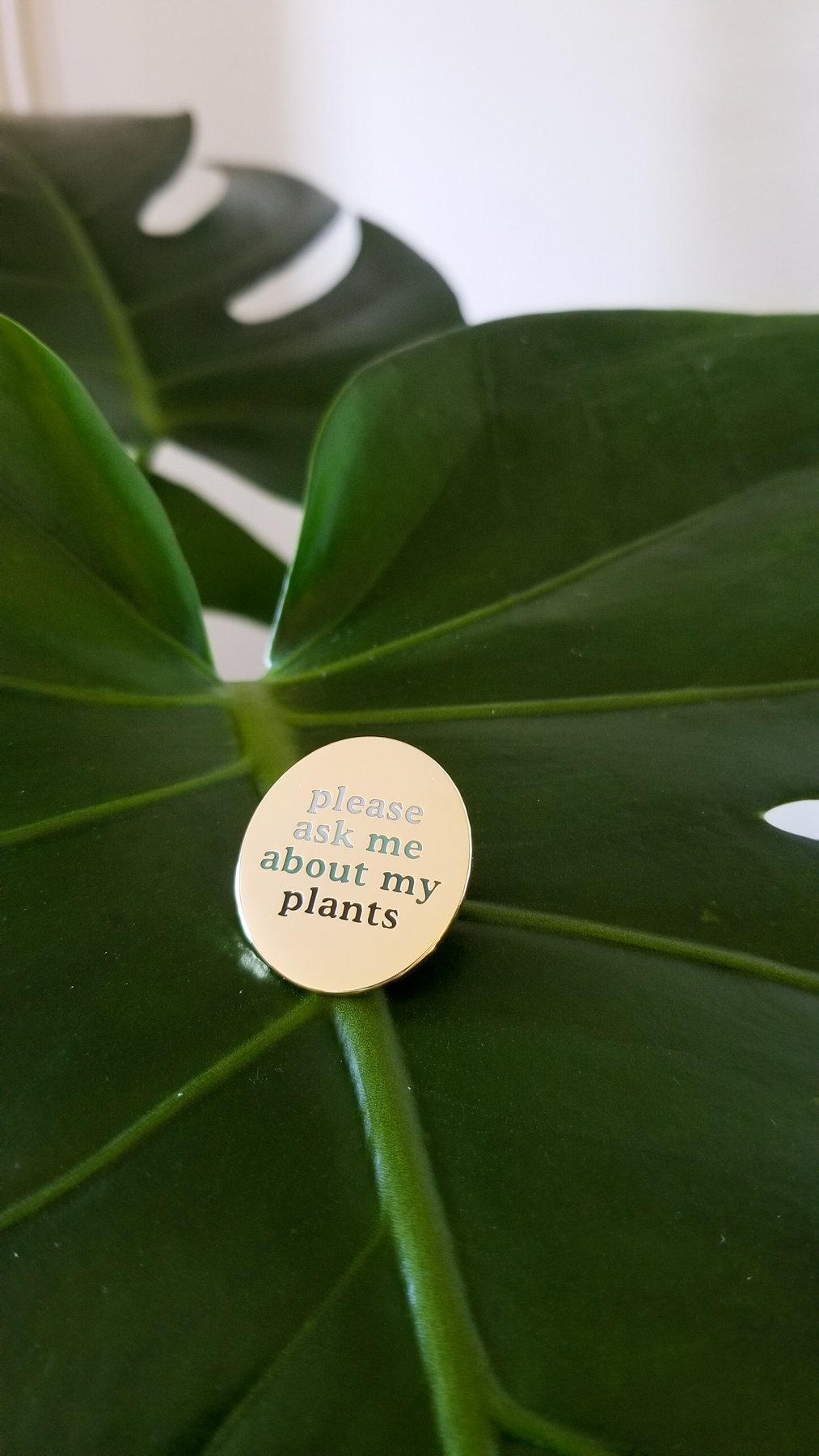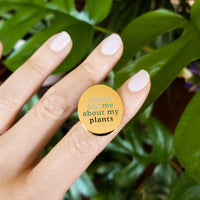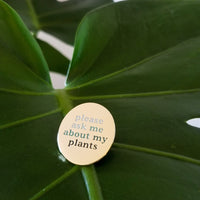 Please Ask Me About My Plants Pin
Whenever you wear this pin, you can find kindred, plant-loving spirits wherever life takes you.
I believe that the best conversations are always had when people are excited to share. And with proud plant parents, they are always so happy to share information, their experience, photos of their collection, and even plant cuttings.
This pin was inspired by a community plant swap event that I hosted in Seattle. It was so wonderful to pull together complete strangers that were all so happy to share. And who knows, this sweet little pin could be the very thing you need to help start a plant-focused community where you live too.

Details

1" tall x 1" wide.
High polished 10K gold plated pin.
Comes with a secure flat head tie tack backing.

Includes a fully illustrated card display.
Illustrated and designed by Samantha Leung.