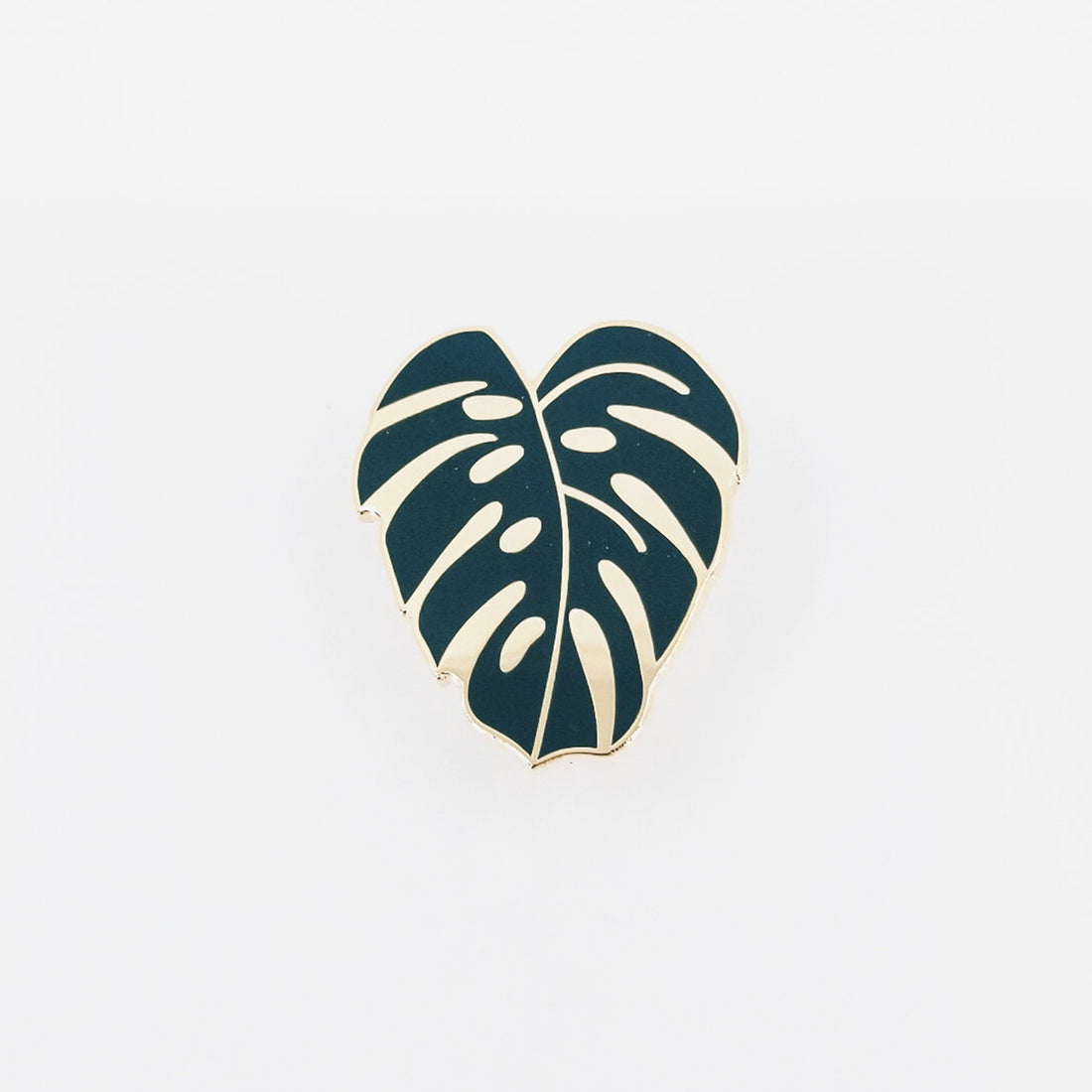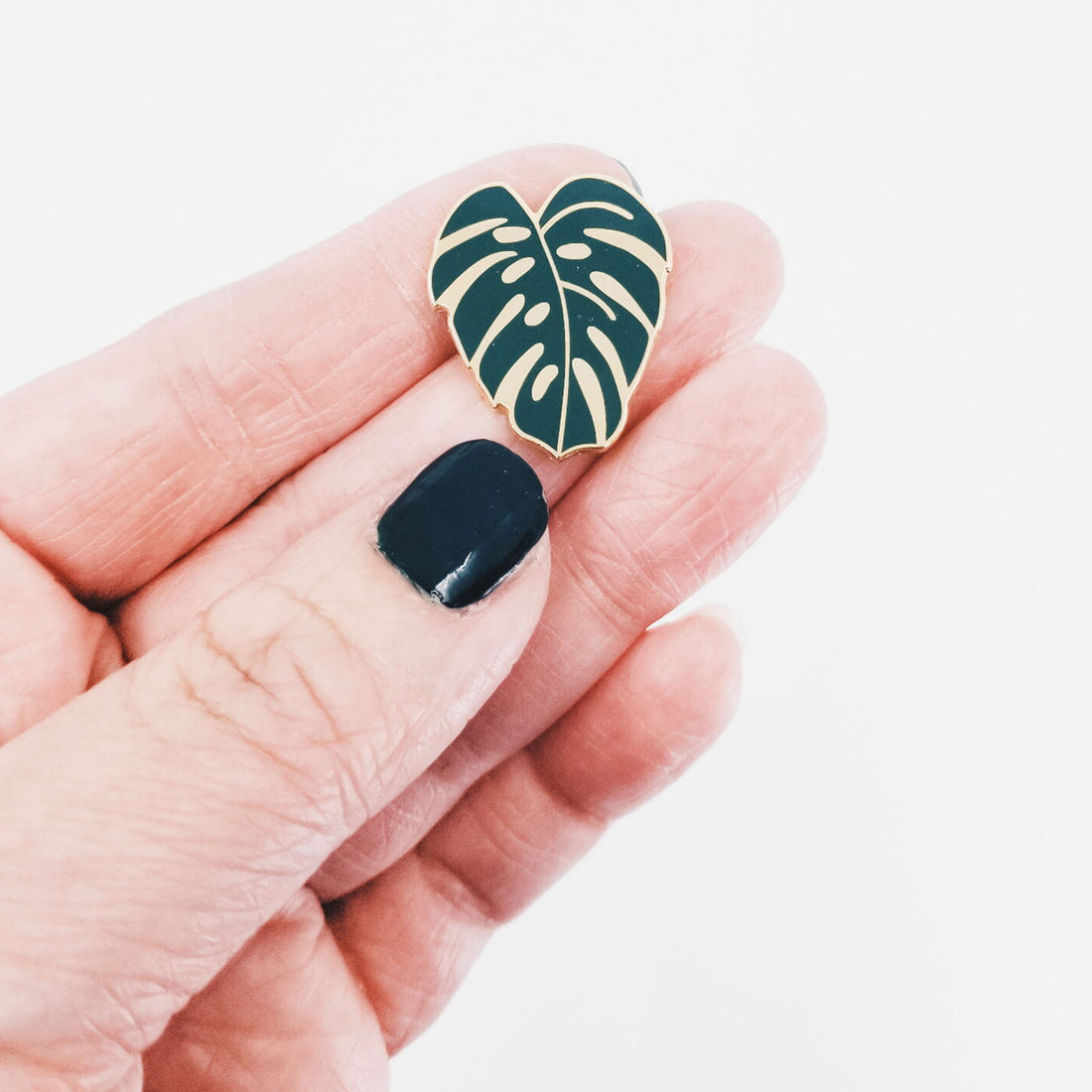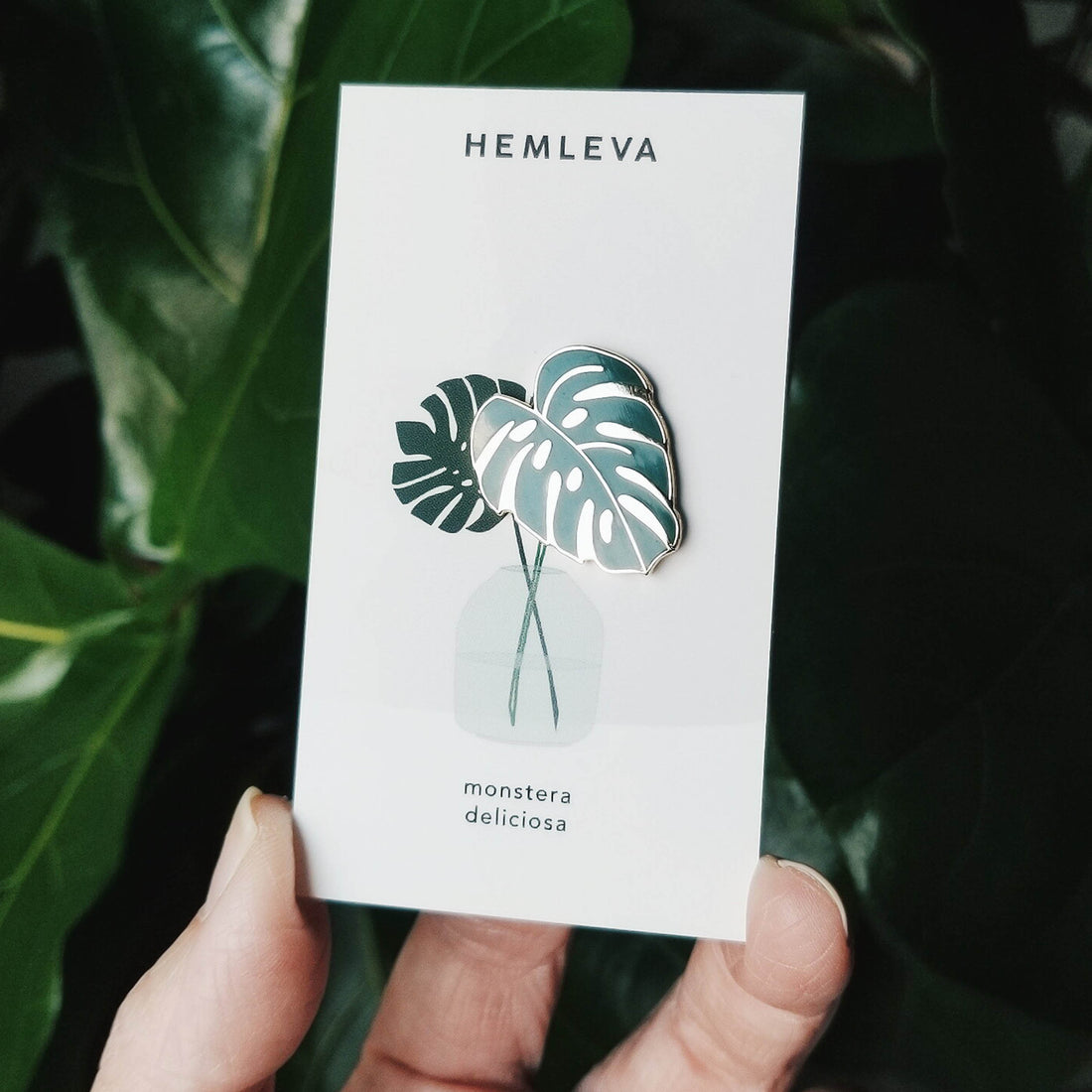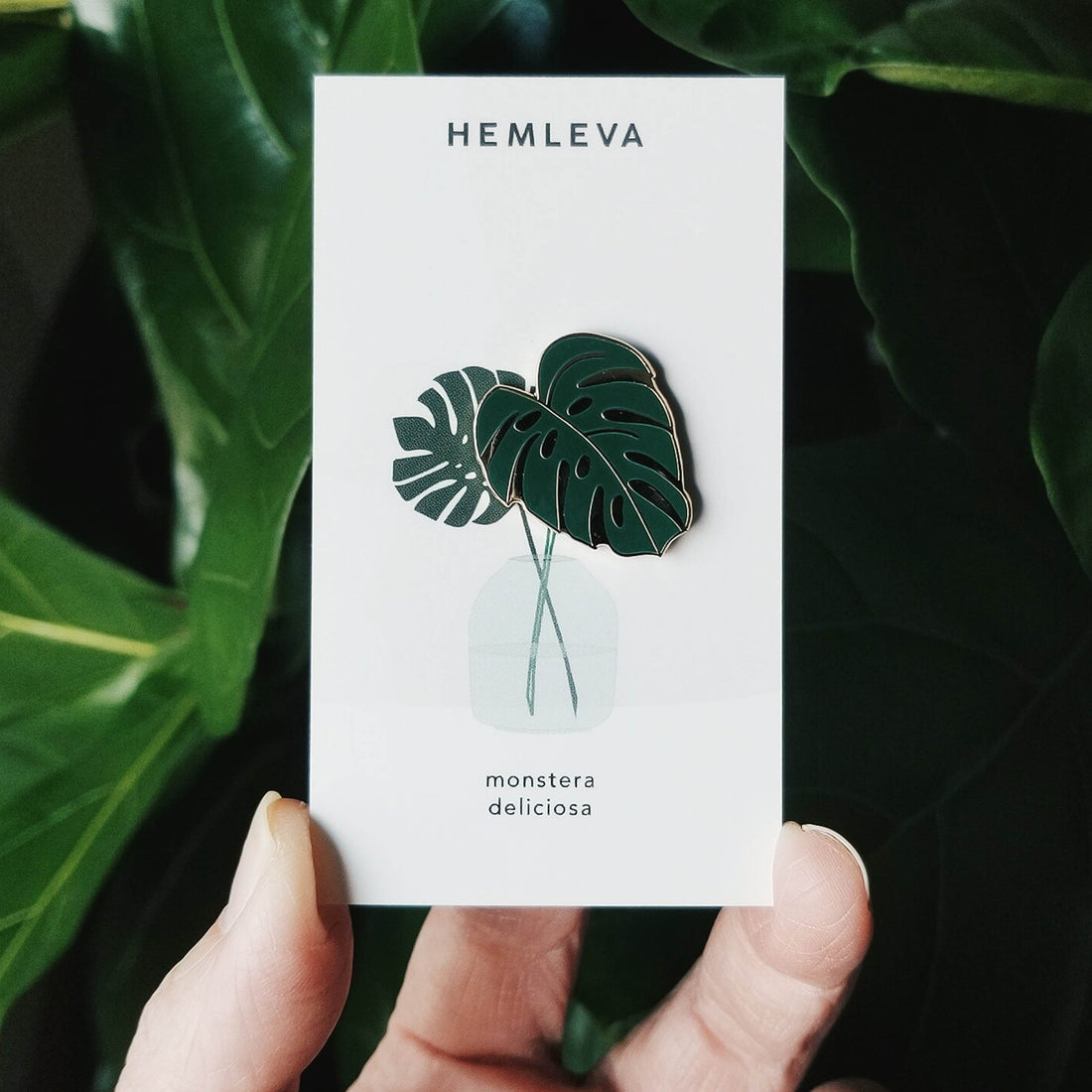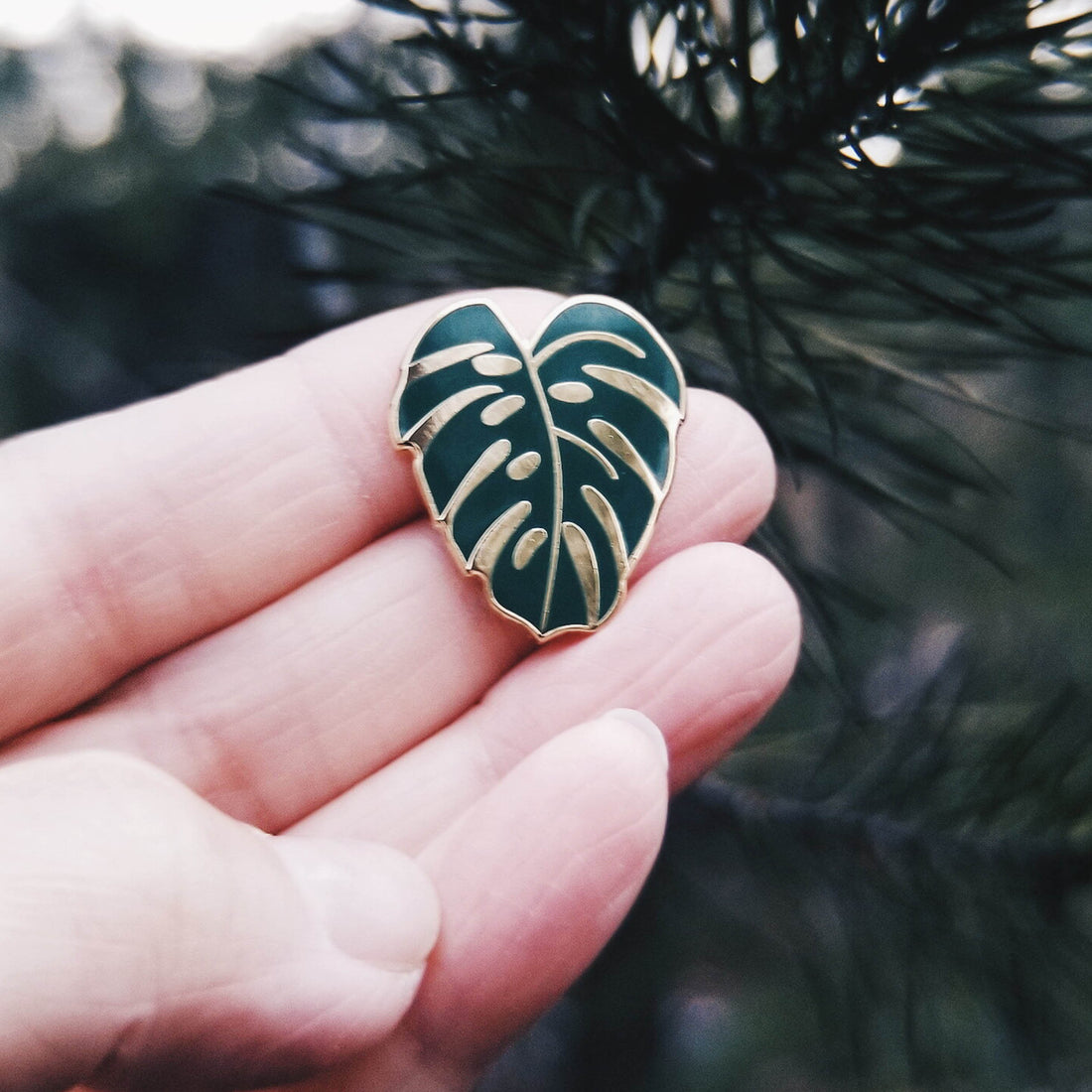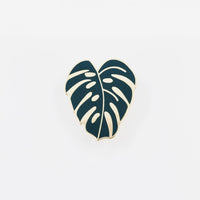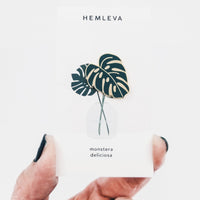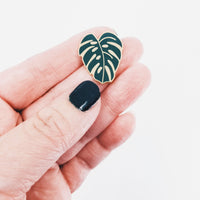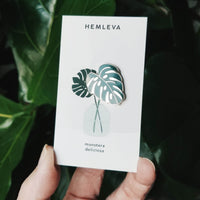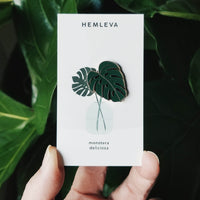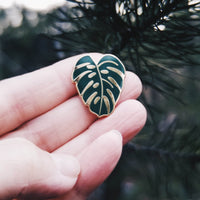 The Monstera Deliciosa Plant is a prized addition to any plant collection. It has a luscious Dark Jungle Green coloring and features very distinct leaf fenestrations, hence its popular nickname "swiss cheese plant".
The Latin name "deliciosa" came about from the edible fruit that is said to taste like fruit salad. Monstera refers to the monstrous size of the plant, which can grow upwards of 30 feet tall!
This gorgeous pin is the perfect minimalist accent to celebrate such a beautiful plant. This pin would be so striking on a lapel when worn on a top, or affixed to a tie, scarf, purse or backpack.

Details

1" tall x 7/8" wide.
Gorgeous hard enamel 

Cloisonné

.
High polished 10K plated gold base.
Comes with a secure flat head tie tack backing.

Includes a fully illustrated card display.
Illustrated and designed by Samantha Leung.