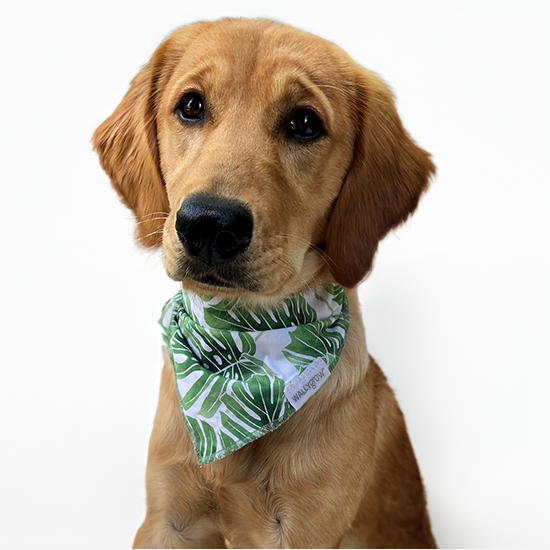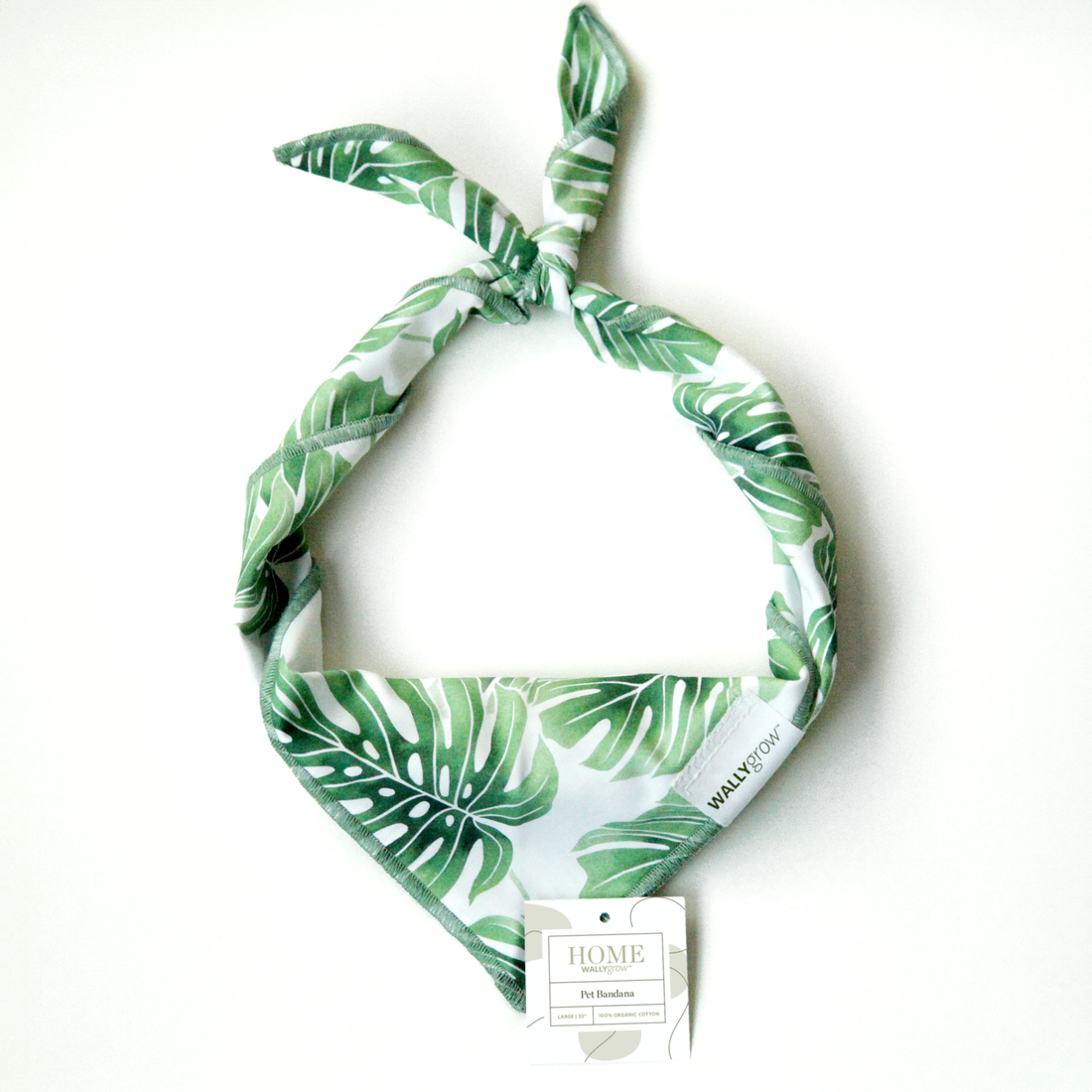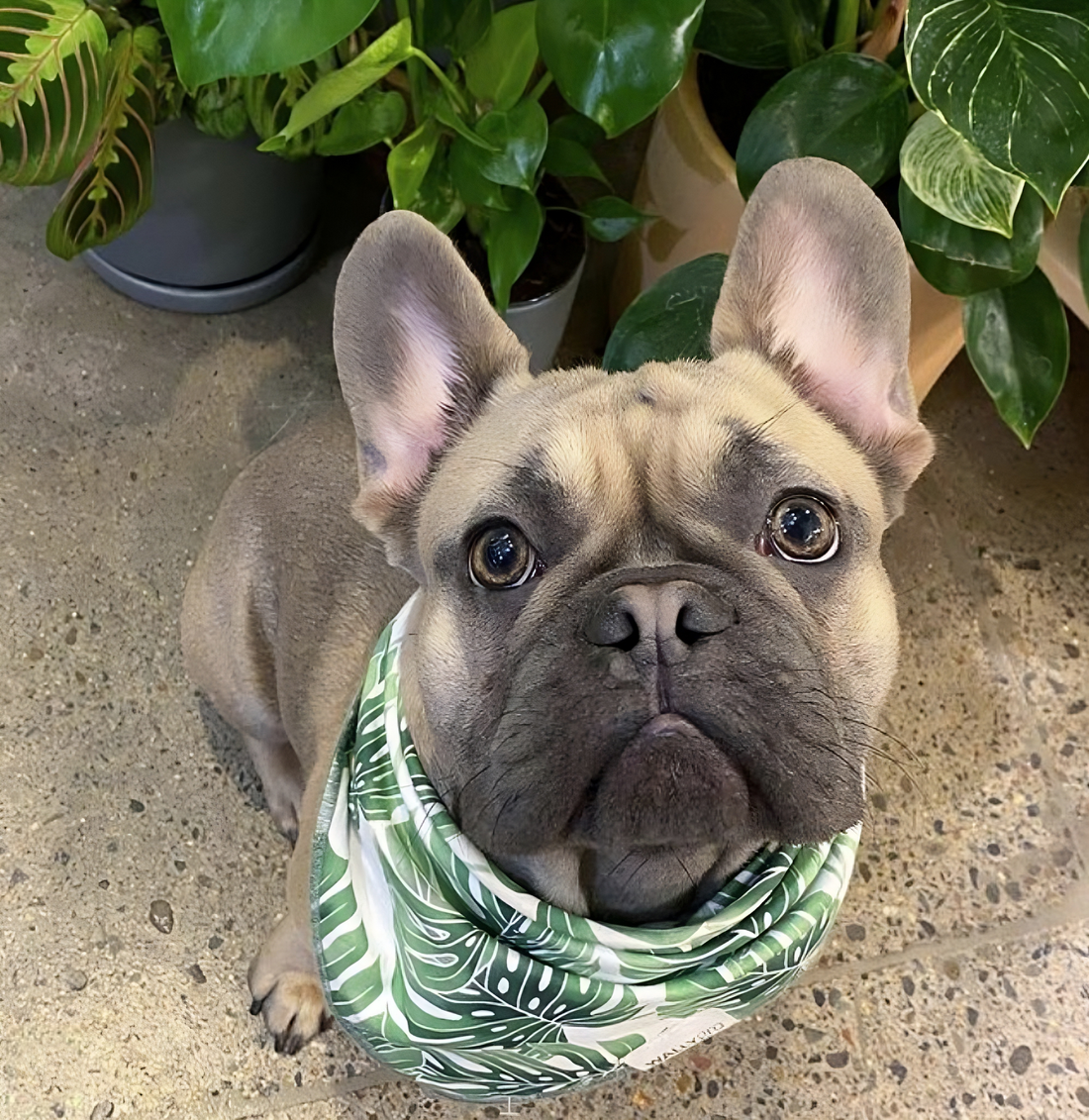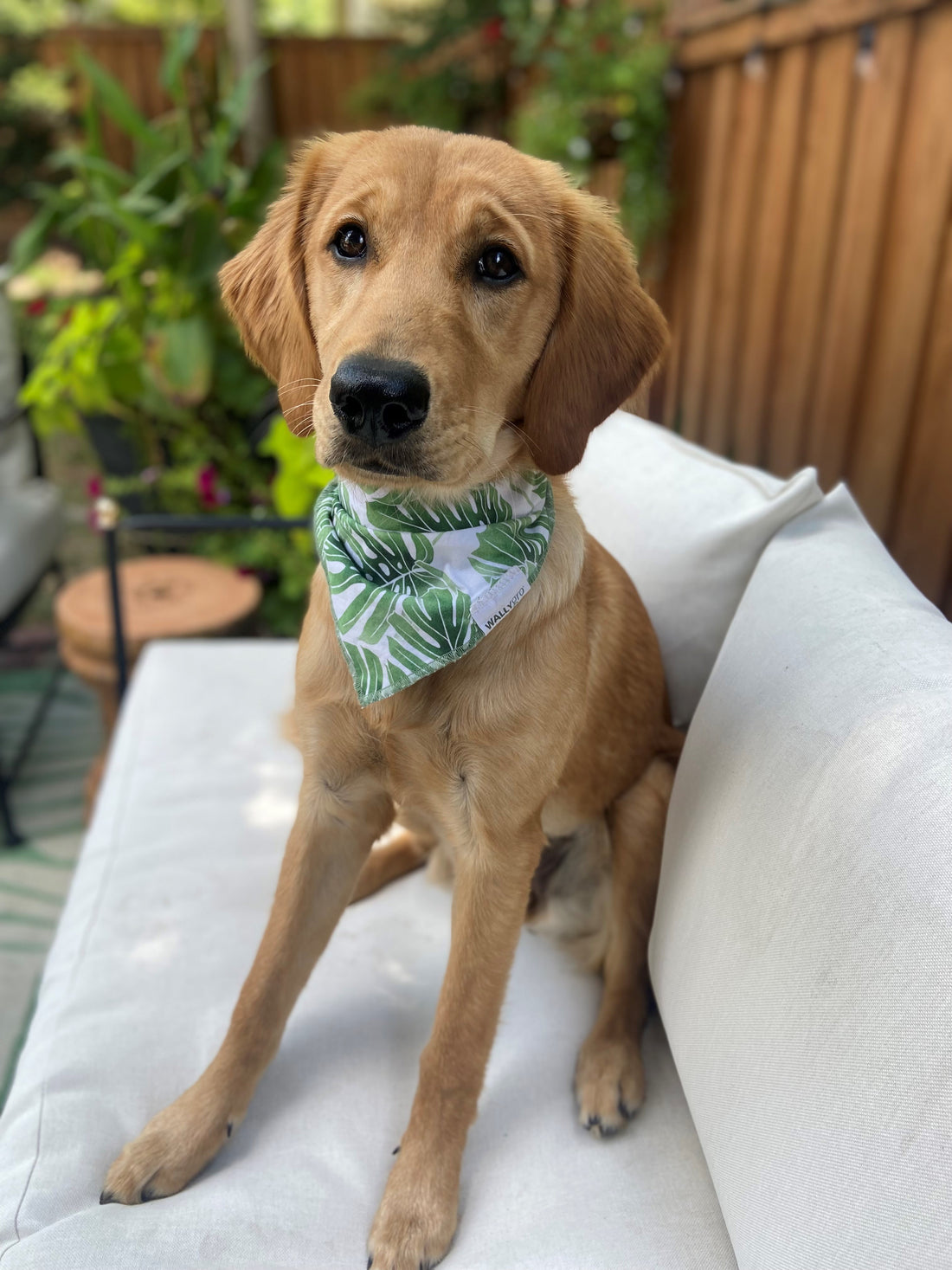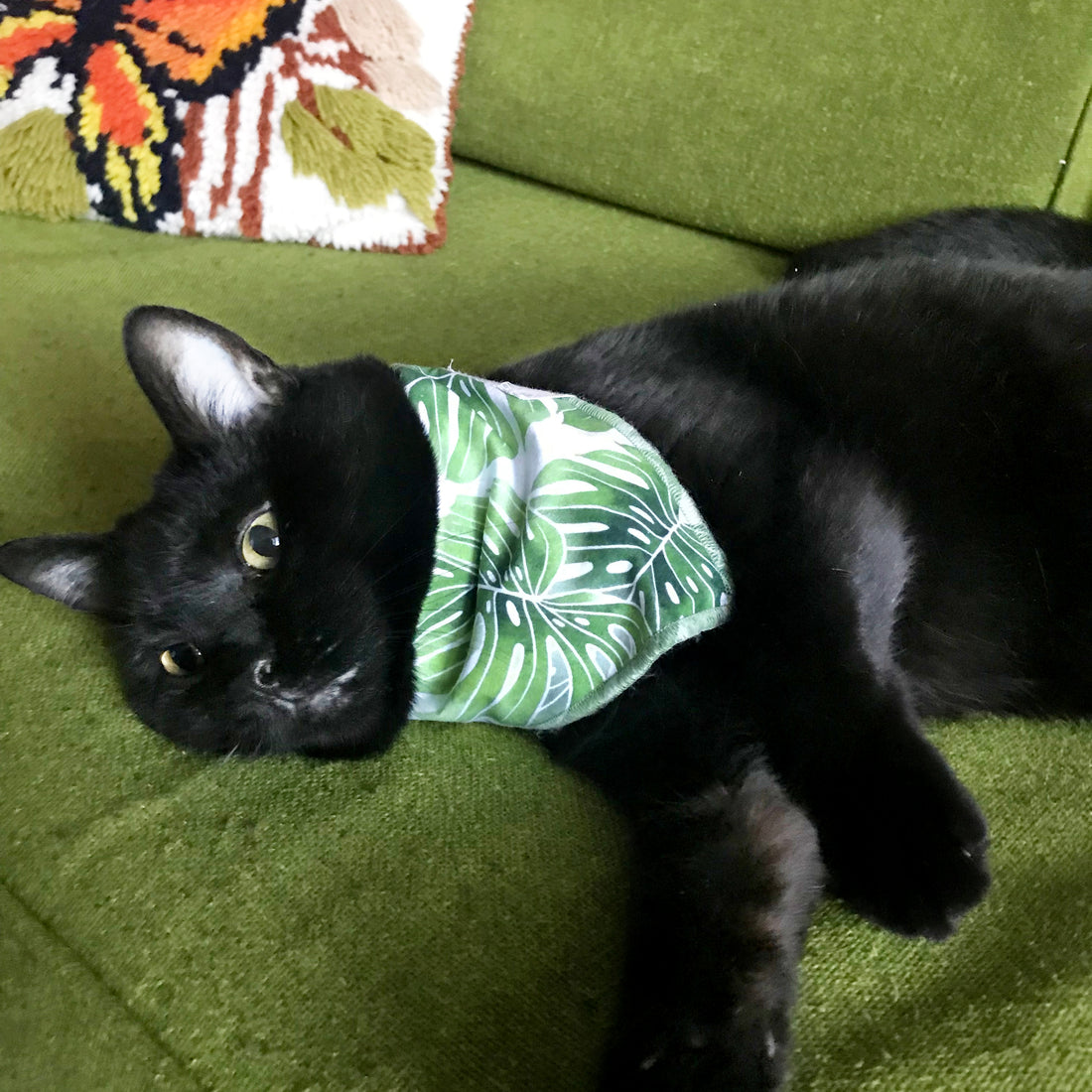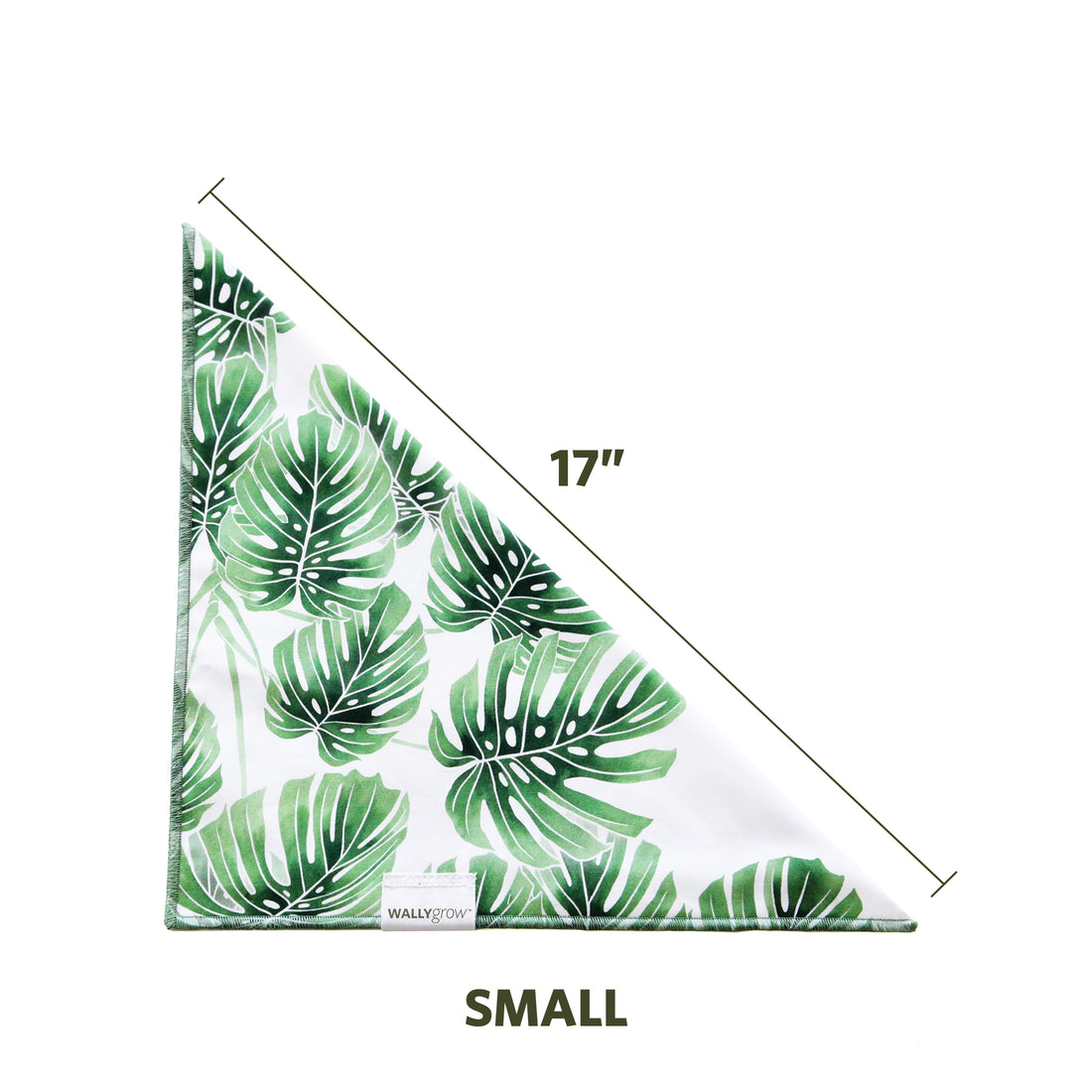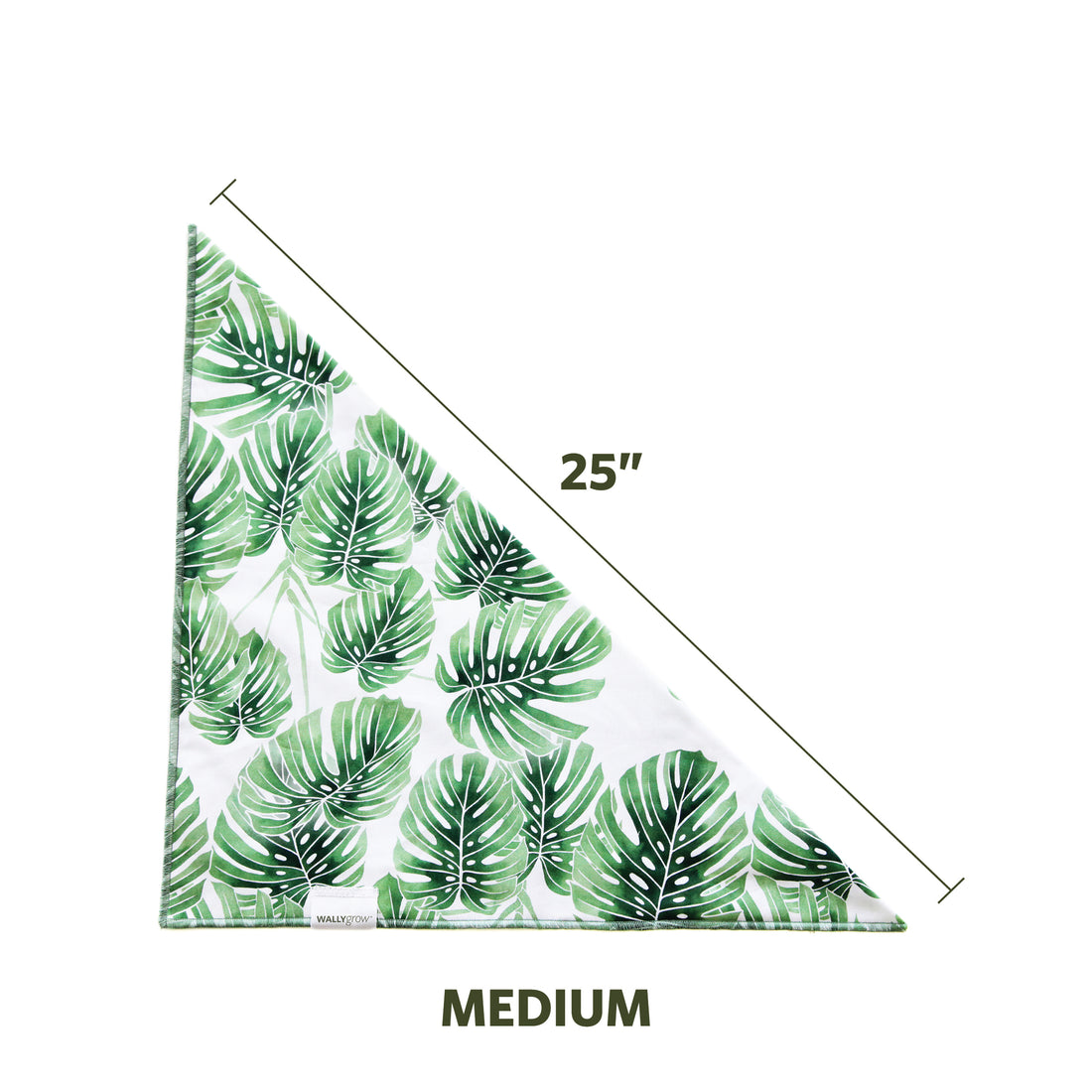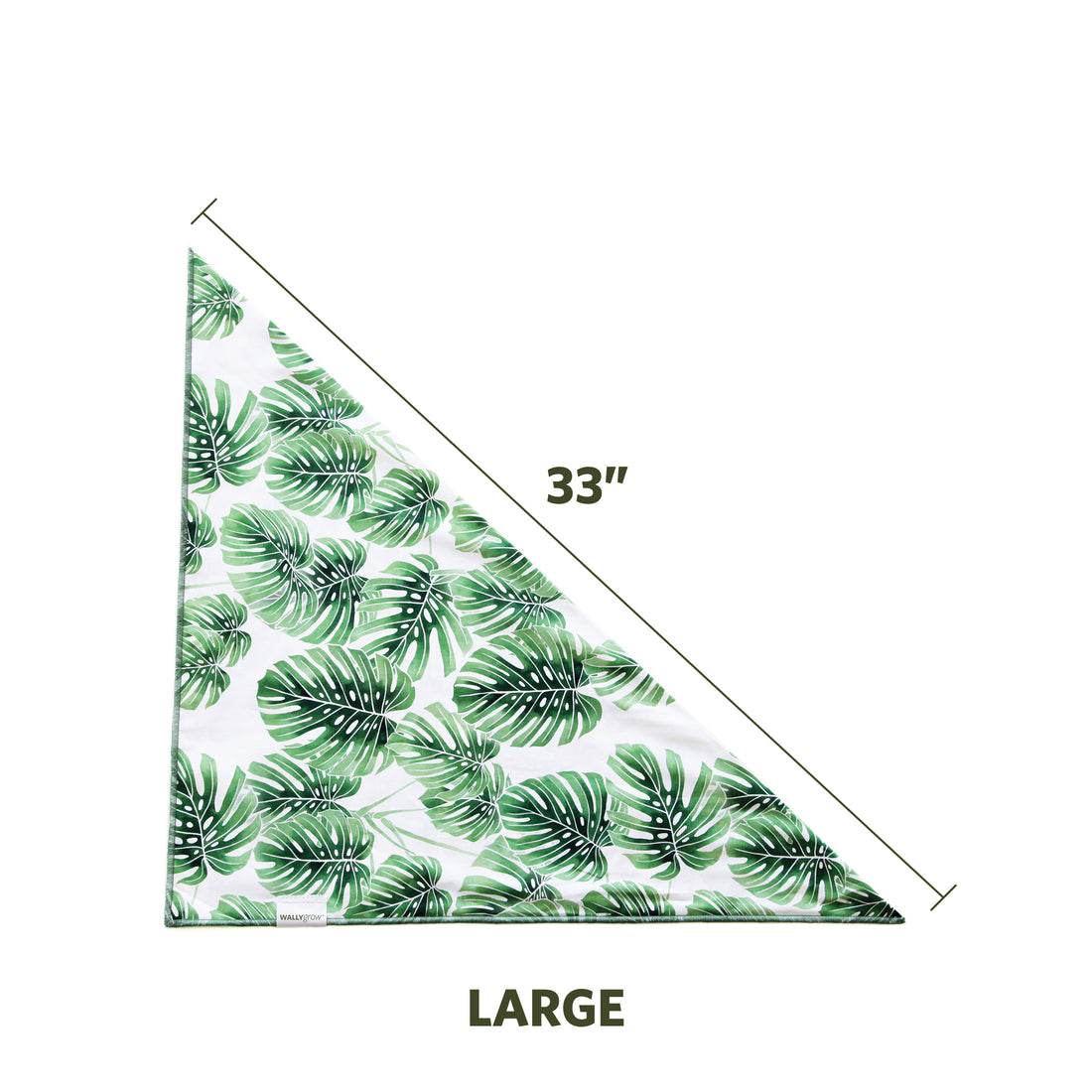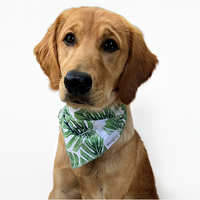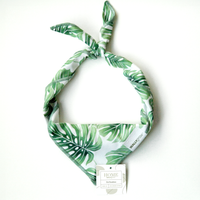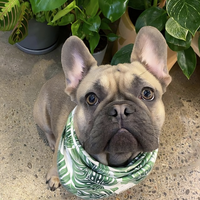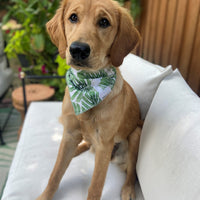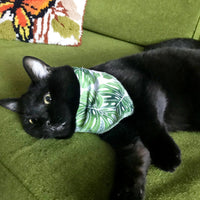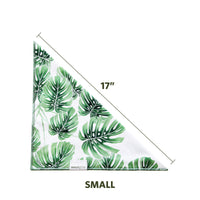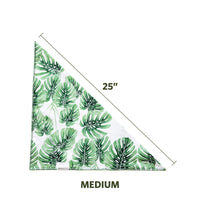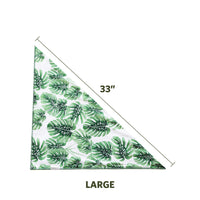 Now your beloved fur babe can sport botanical love! This pet bandana is guaranteed loads of compliments for you and your pet. The tie bandana allows for flexible sizing as you are able to roll to style. The hardest part for you is deciding: is your pet more of an Alocasia or Monstera guy/gal?

Safety
Dress your pet safely. The pet bandanas are not intended to withstand rough play and can be ripped/torn if let on your pet while playing. We are not responsible for any harm or damage done to your fur baby or persons. Please only dress your fur babe while they are under supervision.

About the artist
Jenny Kiker, better known by her online handle of Living Pattern, is a watercolorist living in South Florida. Originally from North Carolina, she graduated from Savannah College of Art & Design with an Illustration major and Painting minor. After working with Carter's, Osh-Gosh kids clothing, Free People, and URBN Inc., she made the jump to compel her creativity into her own brand, and started focusing on her artwork full-time. She uses her art as a way to draw appreciation to nature, and to connect herself and her audience to its delicateness. She lets the subject inform where the lines in a piece want to go and how they want to feel. The ink is free to deepen and soften, just as color would in the natural world.

Small: 12.25 x 17 inches.
Suited for pets such as Chihuahuas, Miniature Pinschers, and most cat breeds.

Medium: 17.75 x 25 inches.
Suited for pets such as Pugs and Cairn Terriers.

Large: 23.25 x 33 inches.
Suited for pets such as Huskies and Labs.

General rule of thumb: when in doubt, size up! The bandanas are meant to be flexible in size so you can always role to reduce the size.

1 per package.


Machine washable.
To minimize fading always wash on cool/cold washer setting.
We recommend using a phosphate-free detergent to preserve color.
Lay flat to dry.
If you are in any way dissatisfied with a product you ordered, we'll exchange it, replace it, or refund your money within 30 days of purchase.