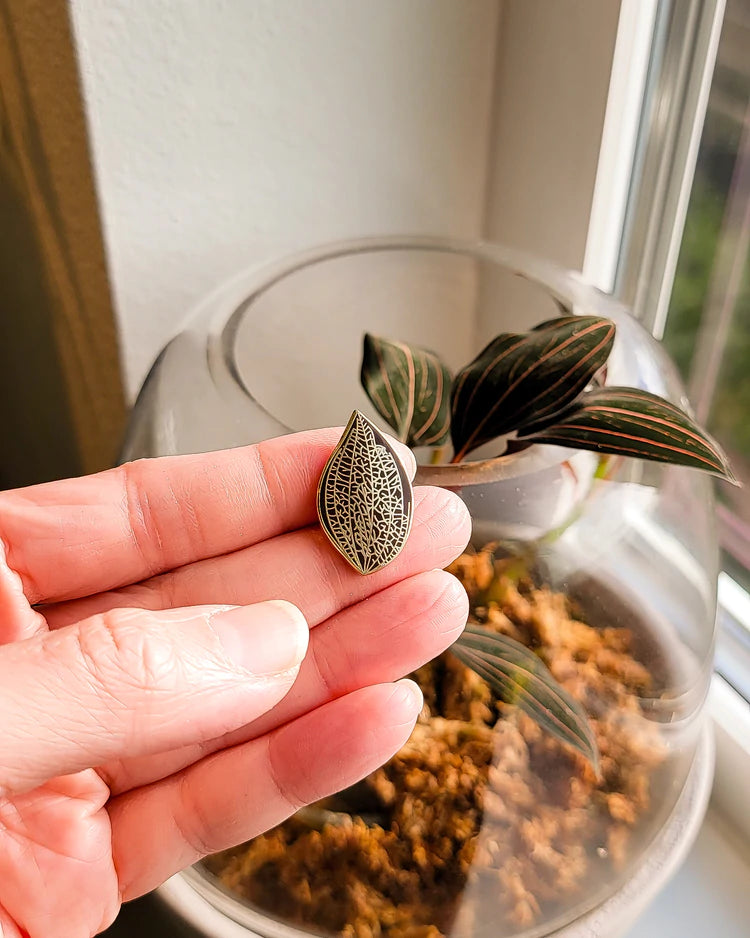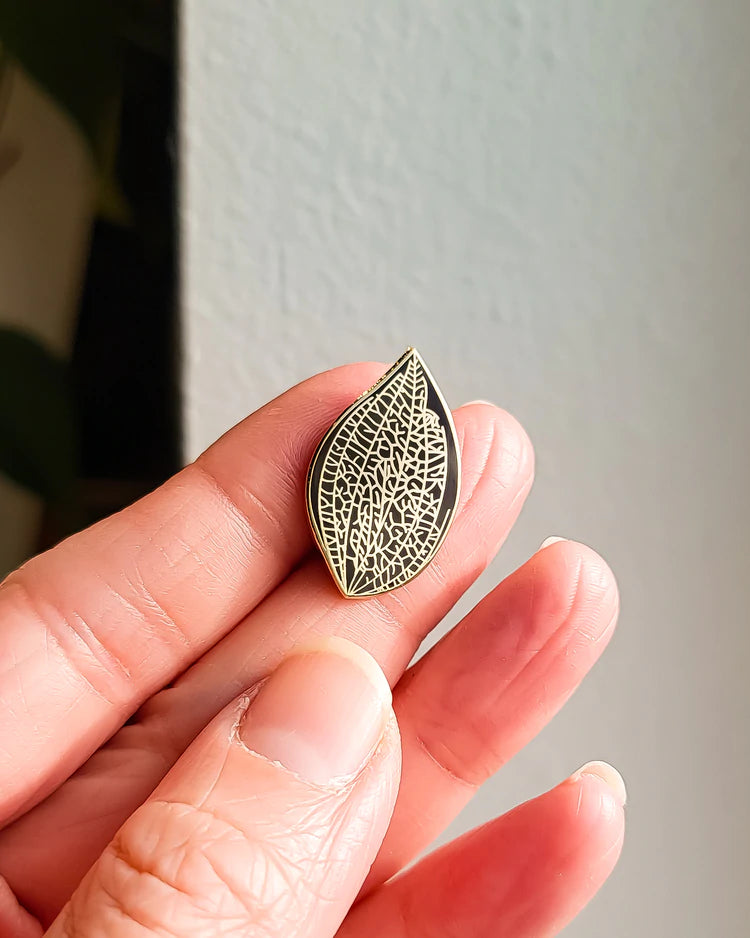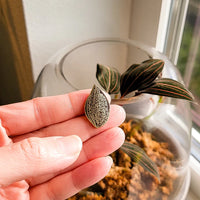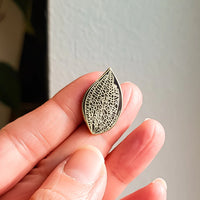 With its velvety soft leaves, the Jewel Orchid is a stunner! This variety of orchids is beloved for its foliage over its blooms which are a rich burgundy or green color with unique and mesmerizing pinstripes.

Native to Southeast Asia, they are terrestrial orchids which mean they do love to have their roots embedded in the soil. In their native environment, they can be found growing on the rainforest floor or on steep well-shaded hills or cliffs.

The flowers that do bloom are darling. They are either bright white or yellow and usually appear in winter or during the spring months.

Details

1" tall x 5/8" wide.
Gorgeous hard enamel 

Cloisonné

.
High polished 10K gold plant base.
Comes with a secure flat head tie tack backing.

Includes a fully illustrated card display.
Illustrated and designed by Samantha Leung.