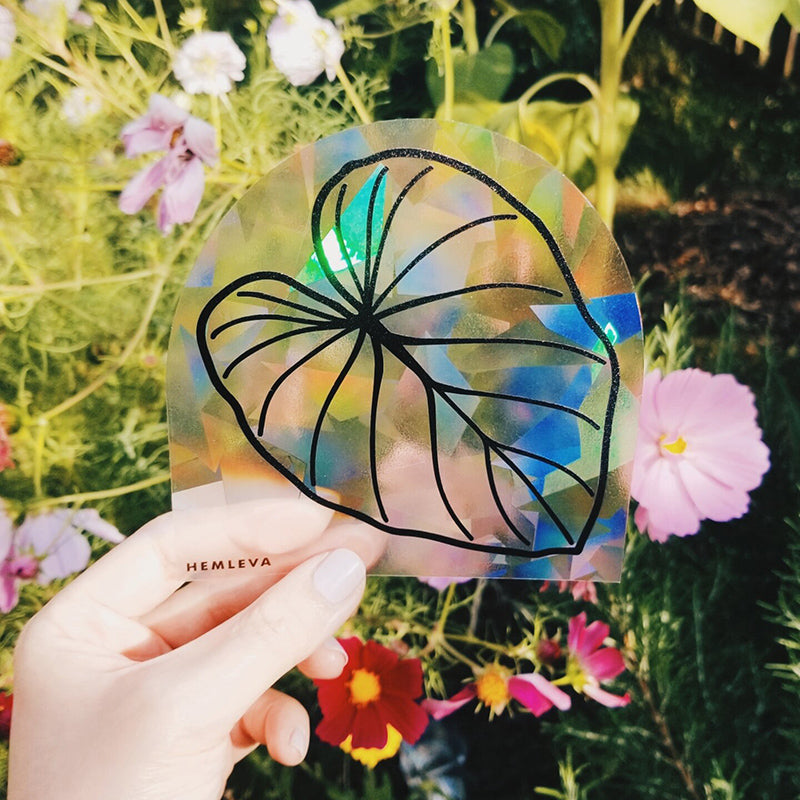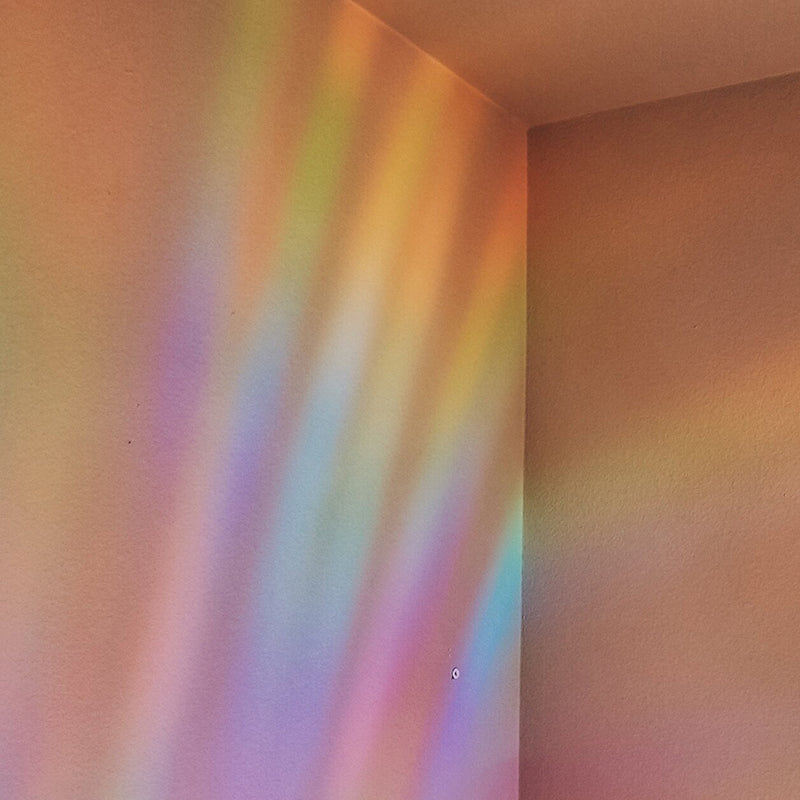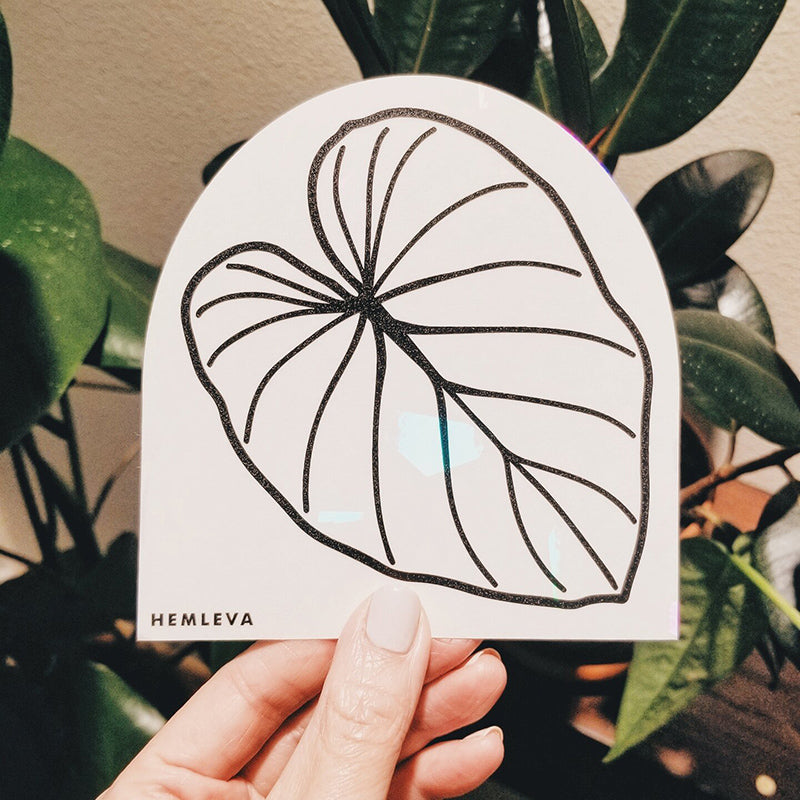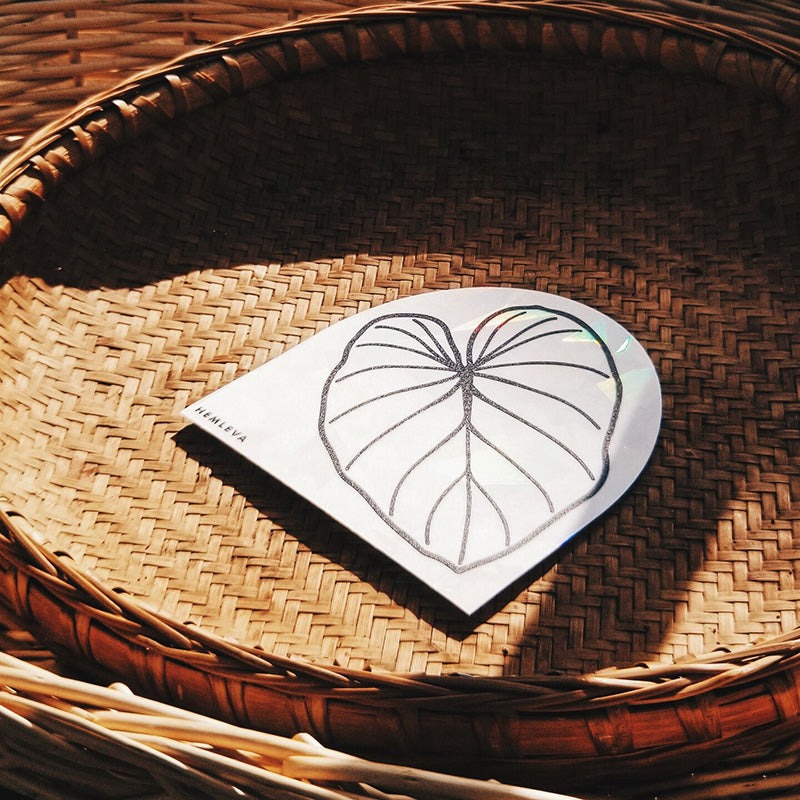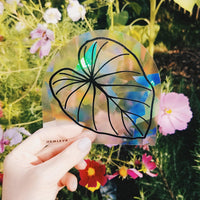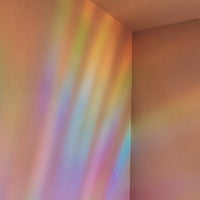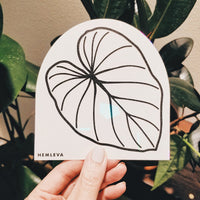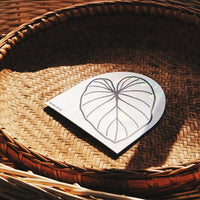 This beautiful suncatcher is a perfect addition to any window that gets direct sunlight. You can add it to your East-facing window to catch rainbows as you start your day with your morning cup of coffee or tea, a West-facing window to catch them with the setting sun, or a South-facing window to have lovely rainbows dance across your floor all day long. Add one to your window at home, at work, in your studio, or to your car!

This rainbow suncatcher features a hand-drawn Philodendron Gloriosum by Samantha Leung.


Specs
Removable & Reusable Suncatcher

4 5/8" wide x 4 3/4" tall

Simply affix to a clean window that gets direct sunlight, and watch the rainbows fill your home.

Designed in Seattle

Made in California

Instructions
The suncatchers are as easy to apply as: find a clean window that gets direct sunlight, and affix the sticker to the window. Below are a few extra tips to help ensure a smooth, bubble-free suncatcher, and to ensure its longetivity if you plan on repositioning it.
Find a clean window that receives direct sunlight.
Lightly wet the window with a soapy water mixture.
Start peeling off the liner and apply your window film beginning with a corner or an edge. Once you have your first section of window film in place, use a squeegee to secure the film to the glass. Apply slight pressure to remove air bubbles, working from top to bottom.
Once you have applied the suncatcher, go over the surface with the squeegee once again to get rid of any remaining air bubbles.
Use a dry cloth to wipe away excess water and check for any lingering air bubbles.
That's it!