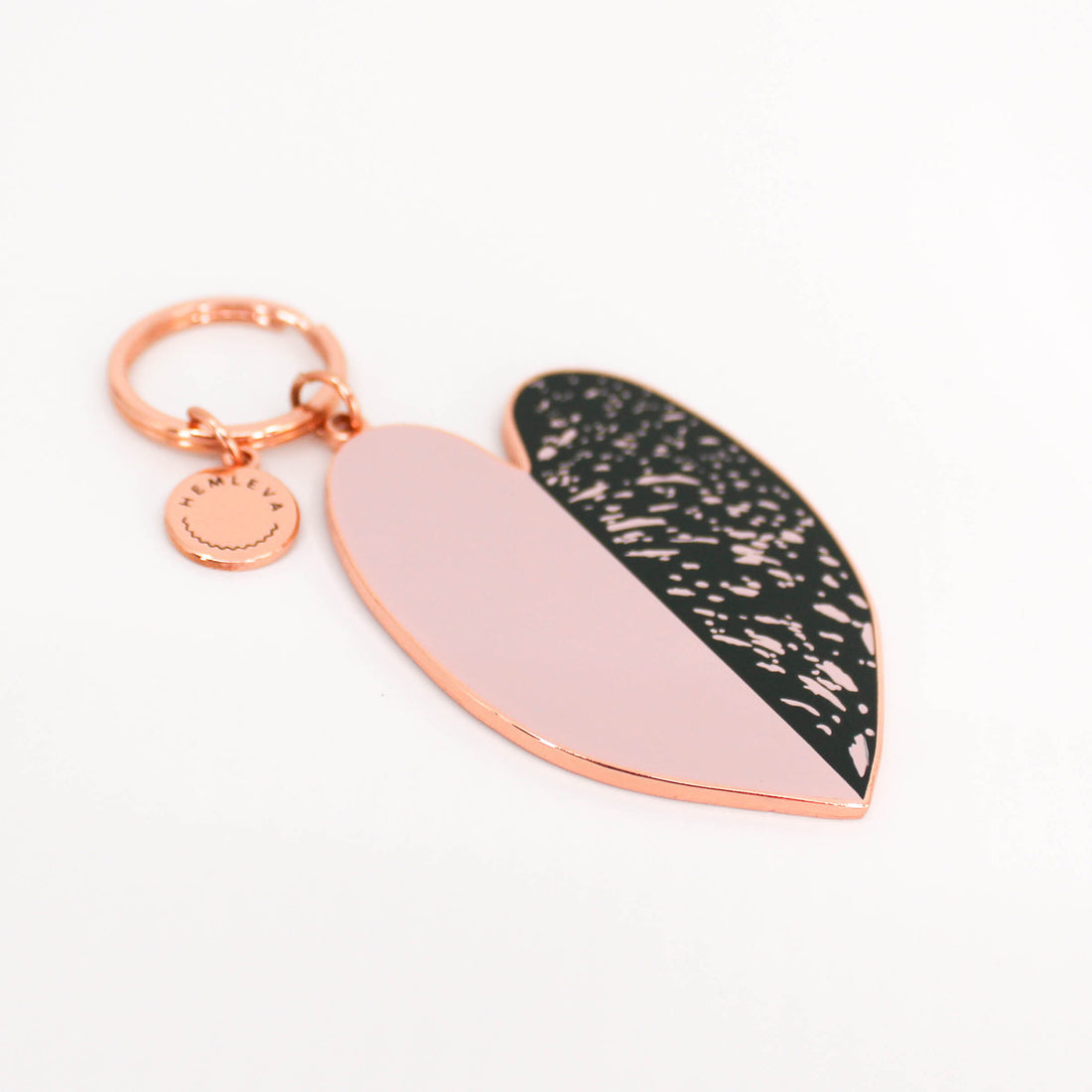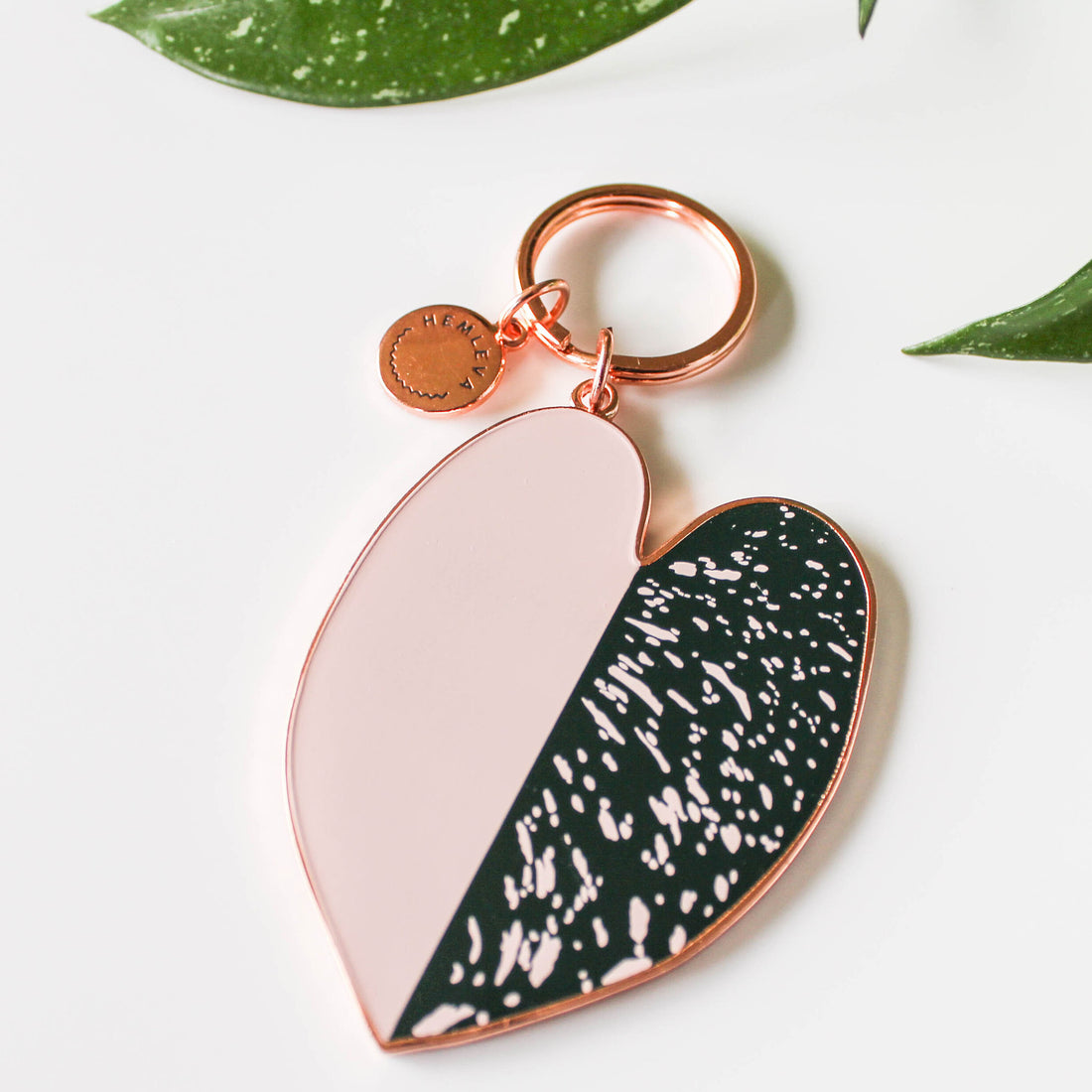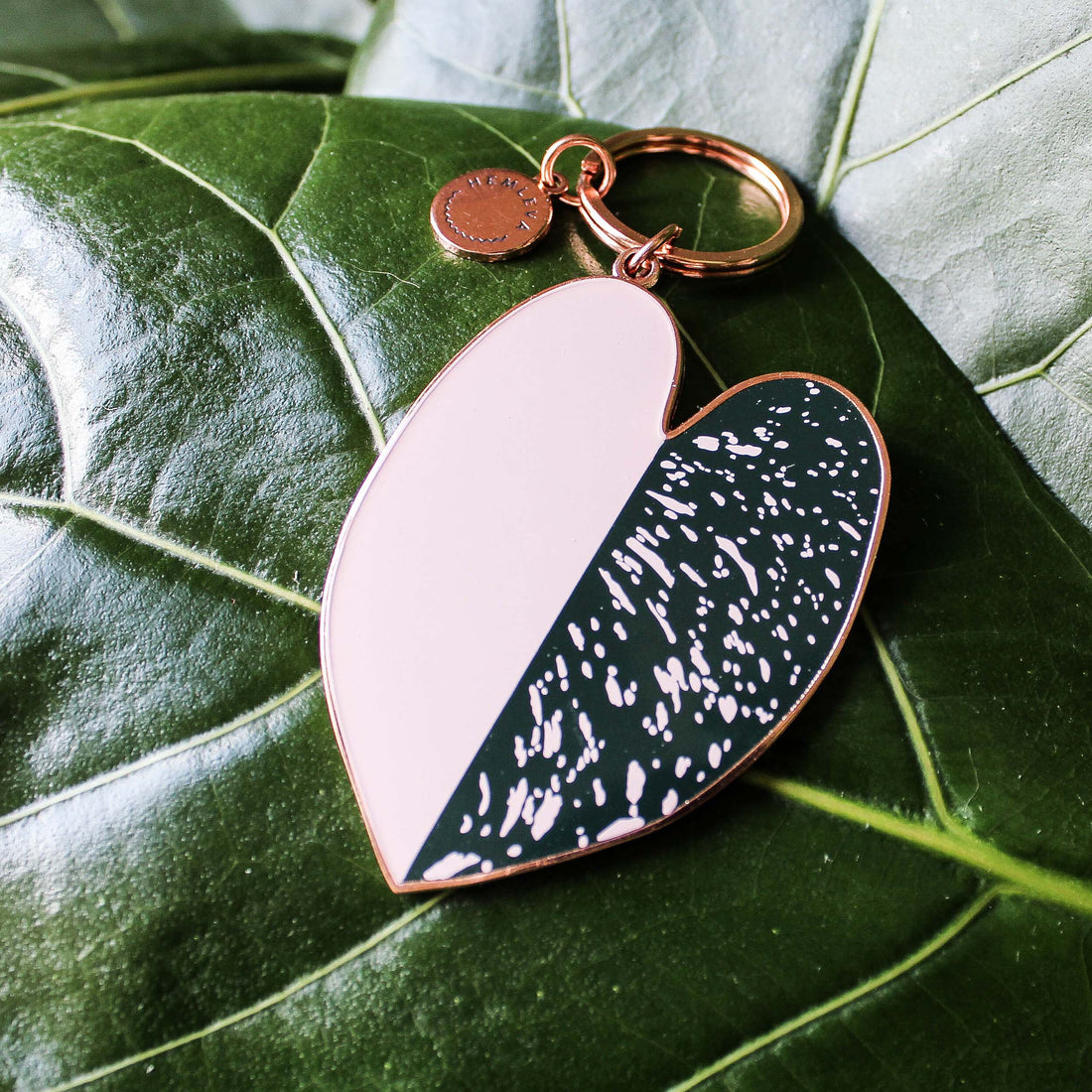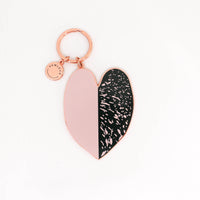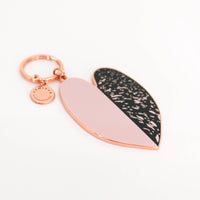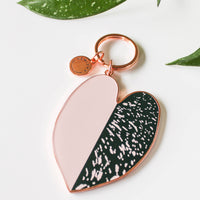 The Pink Princess Philodendron Keychain by Hemleva is a beautiful representation of one of the most sought after plants. It is a man-made hybrid from the 1970s of two different philodendrons.

With its heart-shaped leaves and gorgeous variegated coloring that includes shades of greens, blacks and several shades of pink, it is no wonder why this pretty plant is a true princess of the plant world.

This stunning pin with its unique variegation is the perfect keychain for any plant collector!
Details

2 1/2" x 1 7/8"

Gorgeous hard enamel cloisonné.
High polished 10k gold base.
Approximate weight: 1.4 ounces.
Illustrated by Samantha Leung.