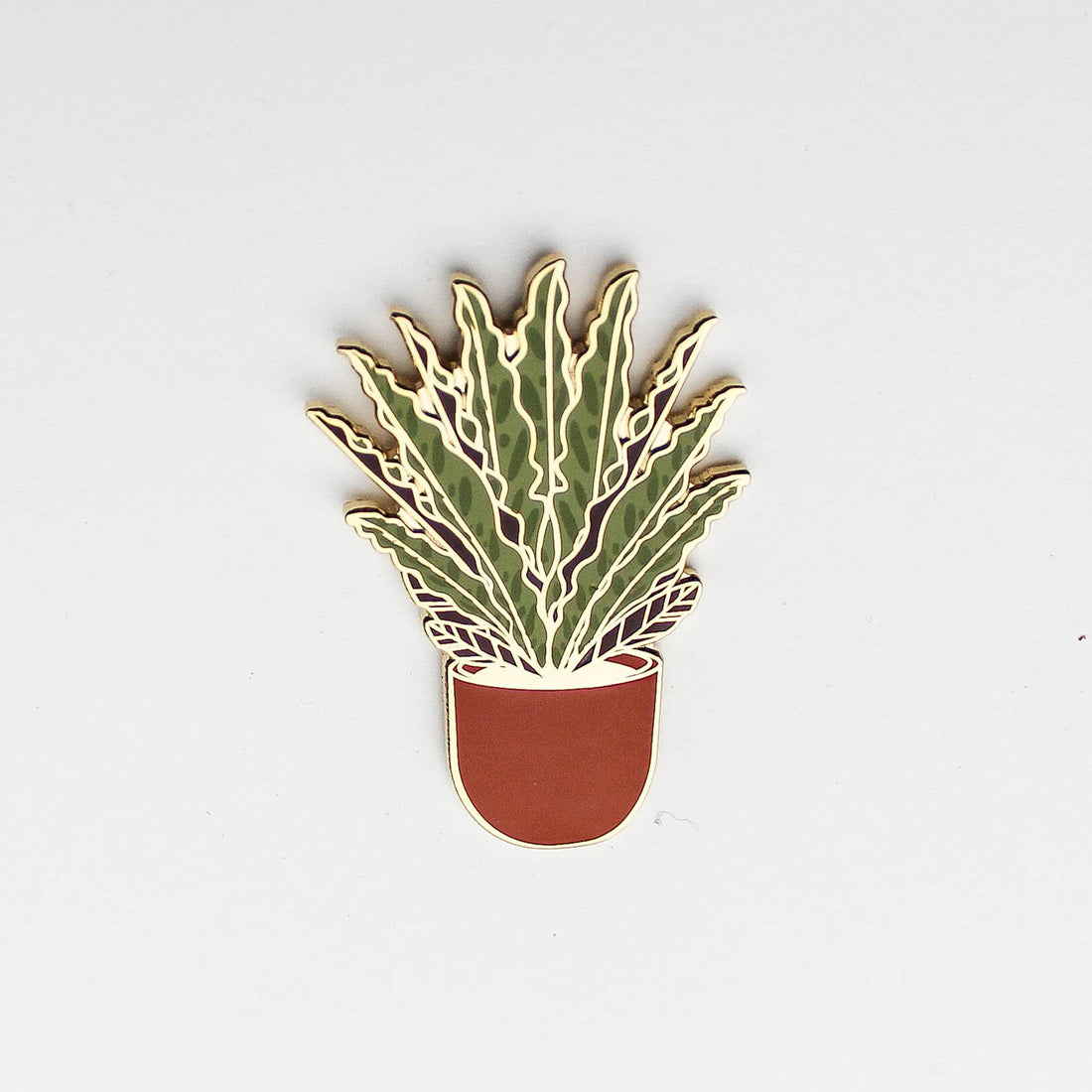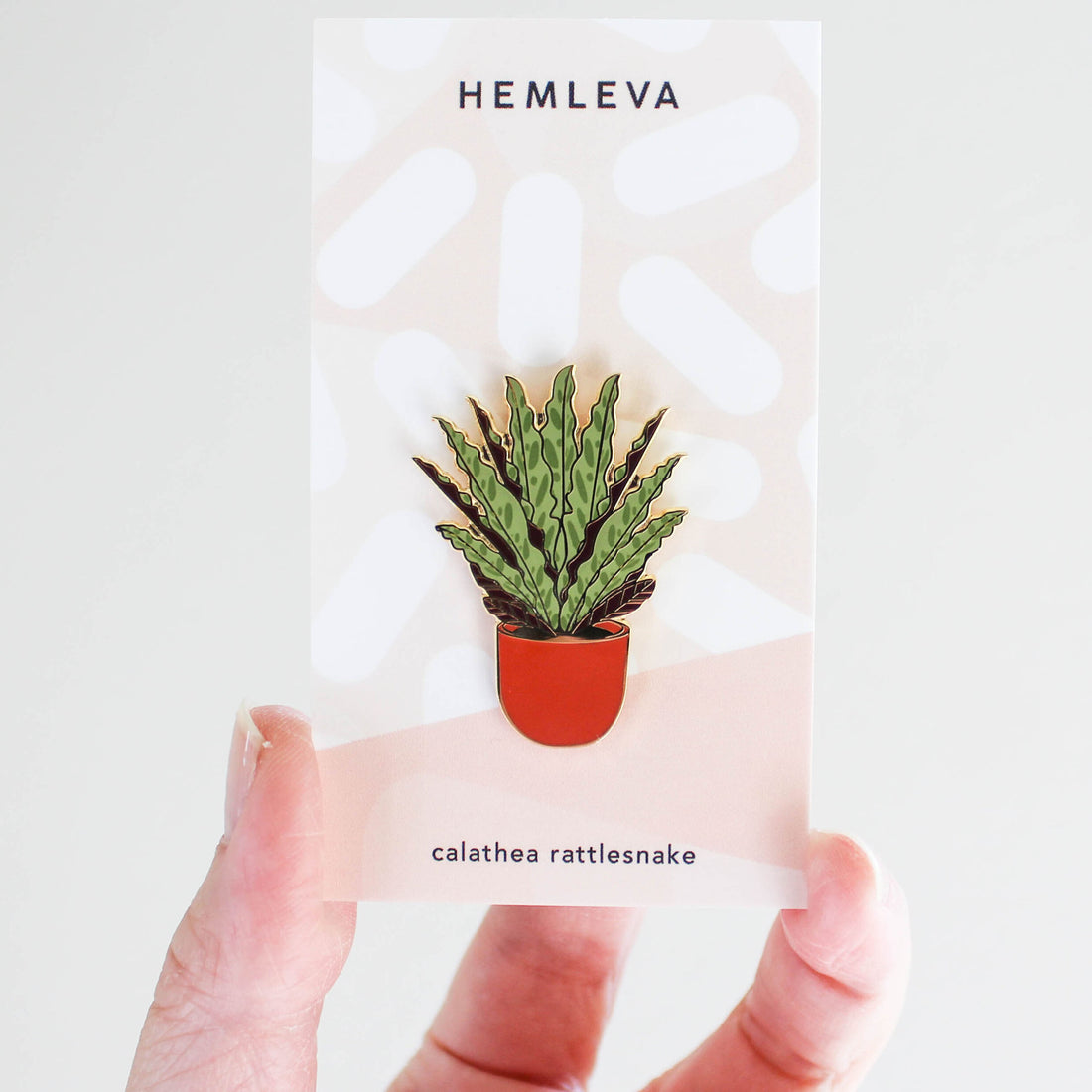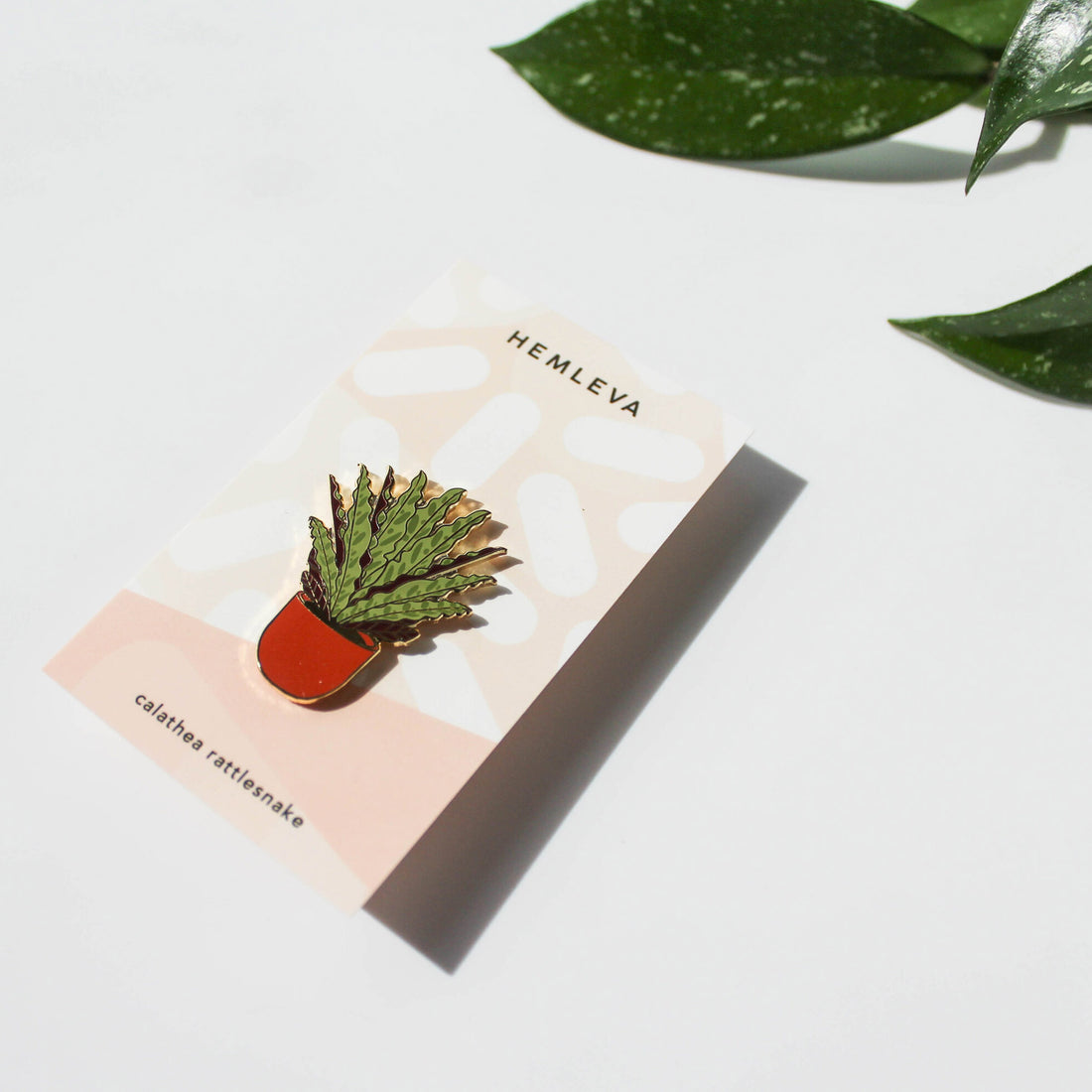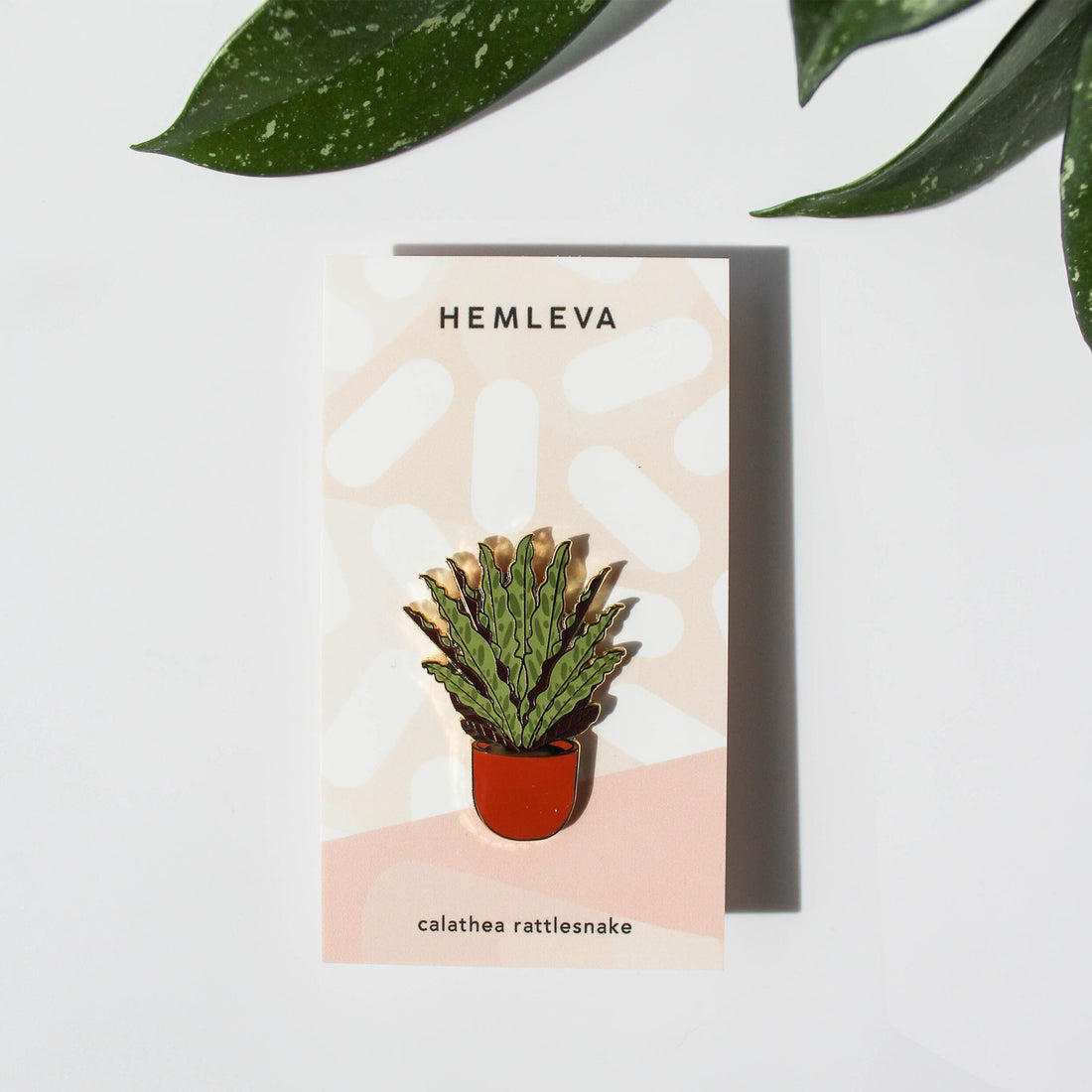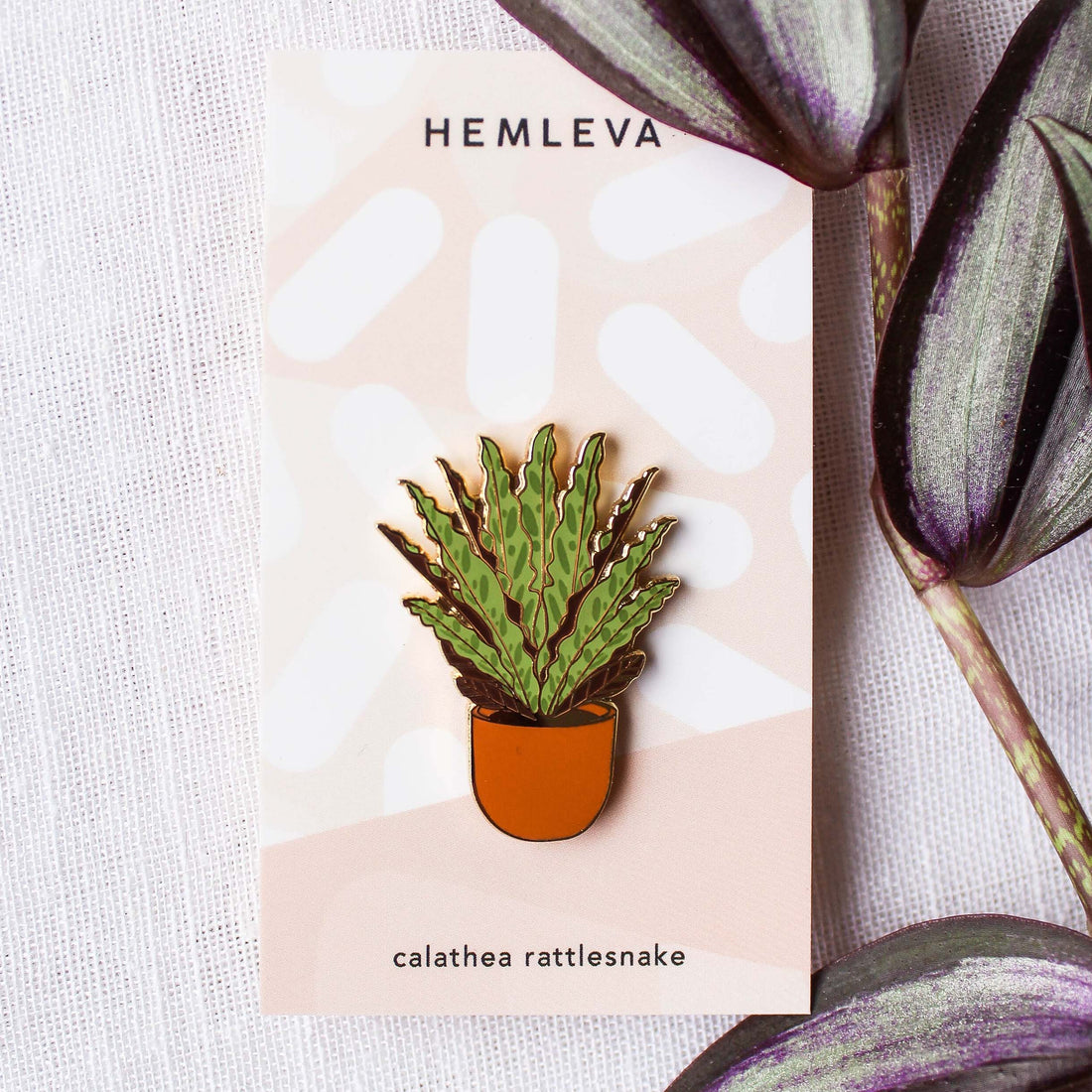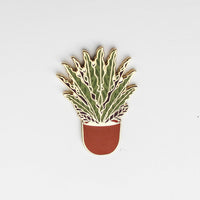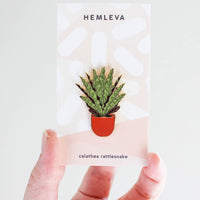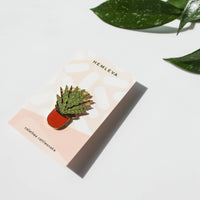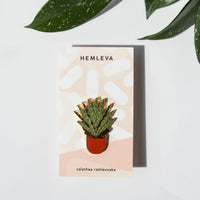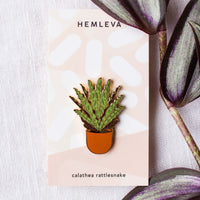 Native to Brazil, the Calathea Rattlesnake has beautiful leaves that have a lovely deep burgundy coloring on the underside. The long, wavy green tops resemble that of reptile skin, giving it its name.
The beautiful leaves open and close over the course of the day. It is believed that they are chasing the sun.

Details

1 1/2" tall x 1 1/8" wide.
Gorgeous hard enamel 

Cloisonné

.
High polished copper base.
Comes with two secure flat head tie tack backings.

Includes a fully illustrated card display.
Illustrated and designed by Samantha Leung.