Galcon Bluetooth Drip Timer 11000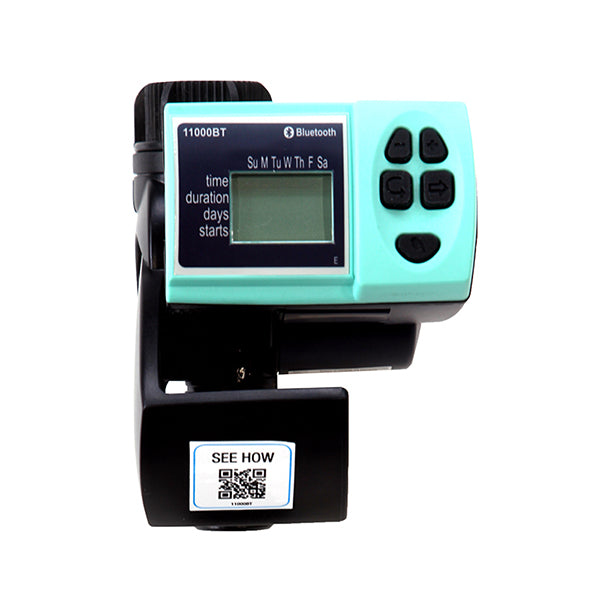 Galcon Bluetooth Drip Timer 11000
Description
Galcon's 11000 series consists of hose-end controllers. This beautifully designed and user-friendly controller is ideally suited for use in home gardens, roof gardens, flower planters, herb gardens and seasonal flowerbeds.
The controllers allow for electronic manual operation. Operating the controllers is simple with the manual operation button. An internal filter that is installed inside the controller. An indicator warns when the controller's 9V alkaline battery runs low. The lifespan of the battery is up to one year.
-Use the free GalconBT App (Android and iOS) on your mobile device to easily program and operate the controller.
-The App is highly intuitive and programming is super easy. We made it so simple, we think that there is no need to read the User Manual to figure out which buttons to push.
-Although you can still program the controller without your mobile device, when you use the App, there is no need to search for the controller that is hidden in the plants to make program changes.
-The controller communicate with your device using Bluetooth 4.0 that require very low energy with a range of 5 to 30 meters (15 to 90 feet) away from the controller (depending on surroundings).
-Manage a single controller to many controllers from the same App. We made it easy to select the controller you want to operate with the ability to name each controller, capture an image of the zone or upload a zone image from your Gallery.
System